The Flamingo Project is funding and helping breast and colorectal cancer patients at the Groote Schuur and Tygerberg hospitals to undergo life-saving operations.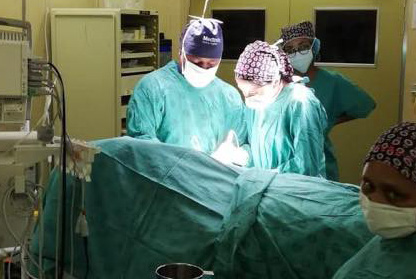 Dr Liana Roodt, the head of the Flamingo Project, said that over 500 women in the Cape have already been able to have operations for breast cancer as a result of the project.
She explained that the project raises funds for those who cannot afford treatment costs and donates pamper packs to patients on the treatment list.
"To address the surgical backlog for breast cancer patients at these hospitals, we fund additional theatre time for these operations over weekends. We also coordinate surgical and anaesthetic volunteers to assist us to perform these additional surgeries.
"We also provide support to newly diagnosed breast, ovarian, cervical and uterine cancer patients, by providing weekly pamper packs to them at both hospitals," said Dr Roodt.
Whilst the Flamingo Project conducts the surgeries, it does not decide who is eligible for treatment. "The hospitals decide which patients require surgery, which ensures that they remain in the system and complete the rest of their treatment. Surgery is only one aspect of the treatment plan to manage breast cancer," Dr Roodt explained.
The Flamingo Project was launched due to the long patient waiting lists at both hospitals.
The project also assists with the post-treatment process and provides support to the staff working with patients, in a resource-limited environment. "We have created a patient room, donated two ultrasound machines, host yearly staff wellness days and assist where we can with the running of the Groote Schuur Breast and Endocrine Surgical Unit," Dr Roodt confirmed.