The Eastern Cape government's R32 million investment in a dairy project that benefits hundreds of land claims beneficiaries has boosted production capacity by 60 percent.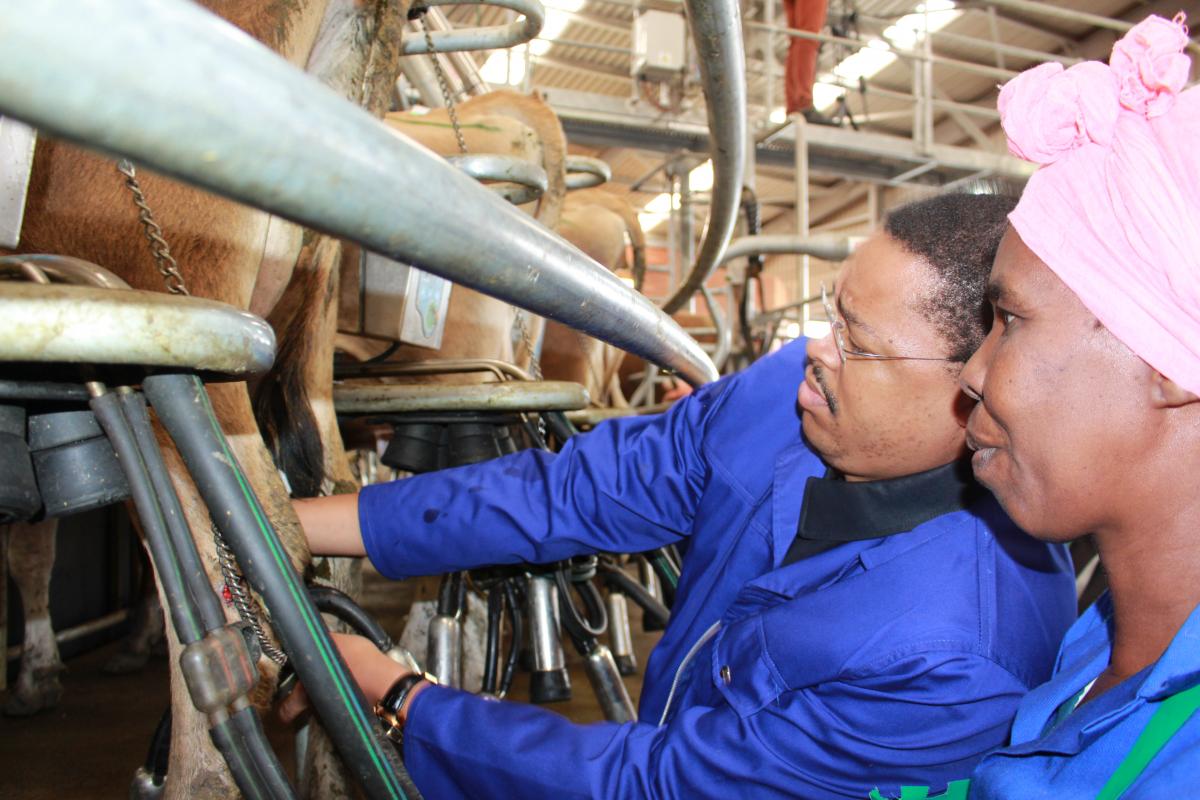 The recently unveiled Wittekleibosch farm's state-of-the-art dairy outside Tsitsikamma is a partnership between 152 AmaMfengu families and their partner dairy farmer, Johan du Plessis, to commercially produce milk on the farm.
The Eastern Cape Department of Rural Development and Agrarian Reform's (DRDAR) investment was used to build a new 66-point rotary milking facility.
The dairy produces 16 000 litres of milk a day that it sells to giant food producer, Parmalat, through an offtake agreement.
Eastern Cape Rural Development MEC Mlibo Qoboshiyane hailed the project as an example of the "radical economic transformation" that is necessary to grow the country's economy and create jobs.
"Government is investing in black-owned businesses, encouraging partnerships between South Africans to work together in their commercial business and [remove] market blockages so that all of us can benefit from the economic opportunities," said the MEC.
The 152 AmaMfengu families who were dispossessed of their land by the apartheid government at the height of the Group Areas Act, own Wittekleibosch farm.
MEC Qoboshiyane said that the provincial government had invested R32 million because it recognised the viability of the dairy farm and saw how committed the Wittekleibosch Dairy Trust members were to growing their business.
Boosting revenue, productivity
The provincial government's investment has boosted the farm's productivity by 60 percent.
The joint venture has also created 40 permanent jobs. One of the beneficiaries, Nowethu Msizi, who was 42-years-old when they were evicted from the land, described the opening of the dairy as having restored the AmaMfengu's legacy and dignity.
"We will ensure we leave a legacy of fighting poverty through agriculture. Now our children will be able to benefit from this establishment hence we are very happy with this development. This establishment will change our lives for better," said Msizi.