Written by: Nosihle Shelembe
The Gauteng government is making progress in improving transport in the province.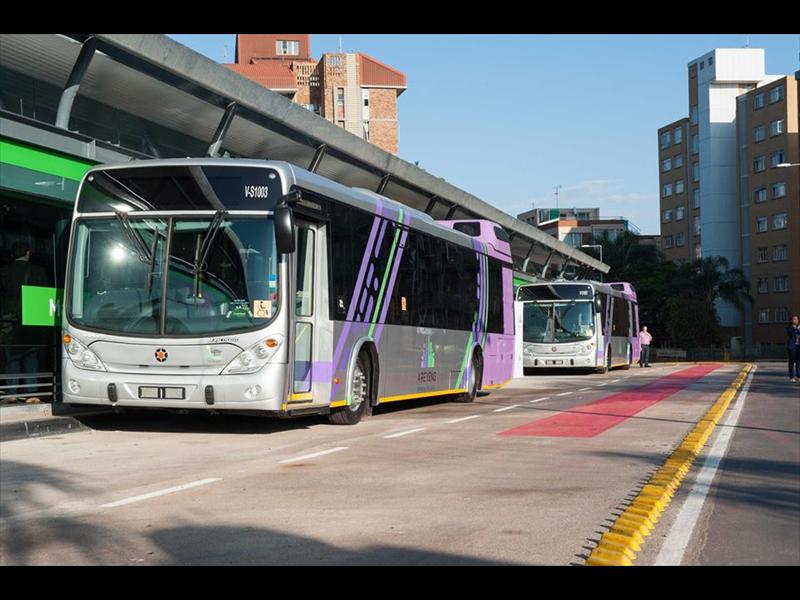 The Gauteng Roads and Transport Department, in partnership with the City of Tshwane, has launched a R170 million state-of-the-art A Re Yeng bus depot in Tshwane.
"We wish to compliment the City of Tshwane for taking the bold decision yesterday to introduce A Re Yeng bus services in Mamelodi, even though the infrastructure is not in place," Gauteng Roads and Transport MEC Ismail Vadi said. The MEC was speaking during at the launch held under the theme 'Transforming and Modernising Public Transport in Gauteng'.
The operating company for A Re Yeng is wholly-owned by the taxi industry in the region.
"This is a wonderful example of the municipality and the taxi industry going the proverbial 'extra mile' in service of our communities," MEC Vadi said.
Provincial road network
The provincial department has a road network of 5 638km, with 4 250km being paved roads. The network includes 676 bridges and 428 culverts.
"We have been hard at work to maintain and upgrade this network. Yet, we are deeply disappointed by the damage that is being done to this network by overloaded freight vehicles and at times community protesters," MEC Vadi said.
The total asset value of the network is calculated at R25.5 billion.
During Transport Month, the department will officially open new bus-rapid transit routes in the Tshwane city centre and host a rail summit with PRASA to look at safety and service delivery standards, specifically along the Vereeniging-Johannesburg corridor.
A new technological application for travelling information and a pilot of the integrated e-ticket across Gautrain and BRT systems in the province will also be launched.