Written by Noluthando Motswai
Putting words into action, government, has allocated R2.5 billion to upgrade, maintain and build police stations.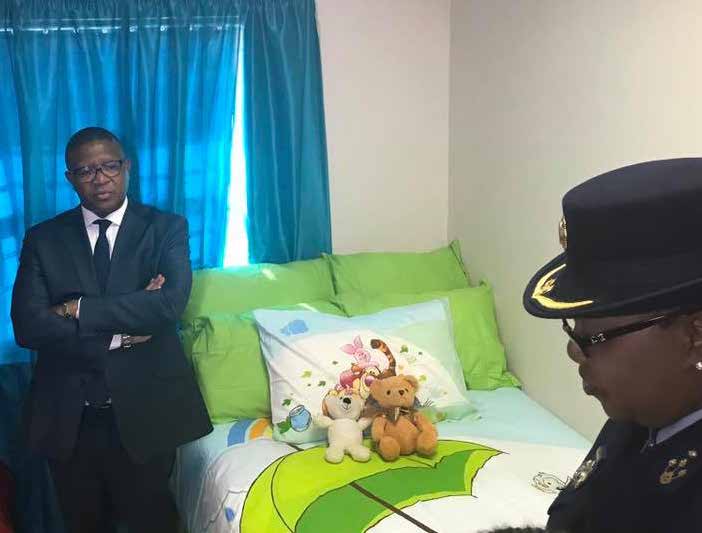 About 28 villages with a population of 33 000 people now have access to justice with the opening of a new police station in Malipsdrift in Limpopo.
Speaking at Ga-Mathabatha, outside Lebowakgomo in Limpopo during the official opening of Malipsdrift Police Station Minister of Police Fikile Mbalula said the biggest crimes in the area include rape, sexual offences, gender-based violence, burglary, drug abuse and hijacking.
"I am happy that the new police station will address community concerns of a lack of police services."
Minister Mbalula appealed to the community to work together with the police and also be patient with the young officers who are still learning.
He also condemned crime and corruption in the area and urged the community to look after the new police station.
"The new police station will be fully equipped with a victim-empowerment protection centre that will ensure that victims of crime are serviced accordingly."
Mbalula emphasised that no victim would be turned back or chased away from any police station and victims should be treated with respect and dignity.
The police station will also assist in the fight against crime and illegal chrome mining in the village and surrounding areas.
The area and Atok village have seen an increase in illegal chrome mining.
Budget allocations
During Minister Mbalula's budget vote he said R2.5 billion had been allocated to build, upgrade and maintain police stations.
The Ministry of Police plans to build 63 additional police stations at an estimated cost of R588.3 million.
Minister Mbalula also said his department planned to replace vehicles with odometer readings of about 200 000 kilometres as they constituted 35 percent of the total fleet at the end of 2015/16 and required significant maintenance each year.
An amount of R5.7 billion is allocated over the medium- term for transportation equipment, including vehicles, and R4.5 billion has been budgeted for fleet maintenance, he said.