We have begun the October month, designated as a Social Development Month, Transport Month and the month of commemorating the Centenary of President Oliver Reginald Tambo, on a very high note.
We started by celebrating the International Day of Older Persons, which is observed on 01 October across the world, with senior citizens of the Noma Day Care Centre in Ga-Rankuwa, Pretoria. The date of October 01 has been set aside by the United Nations as the International Day for Older Persons and is this year commemorated under the theme, "Stepping into the future: tapping the talents, contributions and participation of older persons in society".
We will continue to promote developmental welfare and social security services as well as care and support for children, older persons and people with disability.
Our commitment of improving the living conditions of all poor and vulnerable South Africans goes beyond the commemorations. It is our vision to address the triple challenge of poverty, unemployment and inequality through our Social Development programmes.
Amongst others, Government will, as much as possible, over the coming weeks spend quality time with senior citizens. We will use this time to promote awareness about services offered to older persons and remind South Africans to respect and uphold the dignity of all senior citizens.
Our senior citizens have contributed and continue to contribute significantly to the development of our country. They grew up in an oppressive society where injustice was deep-rooted and opportunities to express their views and concerns were non-existent.  They also continue to experience high incidents of all forms of abuse.
We therefore call on South Africans, especially the youth, to value; respect and take good care of our senior citizens during the month of October and beyond.
Government will hold dialogues with senior citizens in communities to determine and ensure that existing policies and legislative frameworks are able to sufficiently address the challenges posed by an ageing population.
This month we must also work harder to fight the abuse of women and children and build more caring communities, as part of the campaigns of social development month.
Long live OR Tambo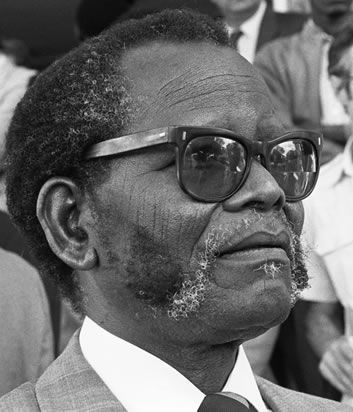 During this month we also celebrate the life and legacy of President Oliver Reginald Tambo. Tambo always remained faithful in the fight against the liberation of the oppressed and poor South Africans. Already across the country, various activities are taking place in honour of this colossus of the struggle for our liberation and a symbol of unity. On 27 October 2017, the birthdate of President OR Tambo, we will converge in Mbizana in the Eastern Cape for the National Centenary celebration of OR Tambo.
In November last year, I established an Inter-Ministerial Committee to prepare for the celebration of the centenary of this founding father of our liberation and constitutional democracy. He continues to inspire all of us to do better to improve the lives of our people particularly in the fight to defeat poverty, unemployment and inequality. Through his remembrance and centenary celebration, we are working together to ensure that his legacy and heritage is known, understood, affirmed and celebrated. 
Transport Month
October is also Transport Month. Our transport networks in the country are the arteries of our economy, moving people to the workplace as well as moving goods to the marketplace, while ensuring the safety of our citizens.
As we have observed, if the transport sector fails, the whole system collapses because goods and services cannot be moved and people cannot get to work to generate the much-needed economic activity that contributes to our Gross Domestic Product.
Through the Department of Transport, Government's fundamental task is to improve access to economic opportunities, social spaces and services by bridging geographic distances in an affordable and reliable manner while ensuring safety at all times.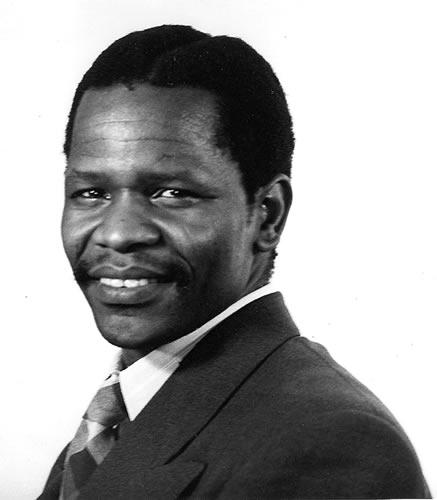 In this regard, and in the light of the unacceptable fatalities on our roads, we wish to reiterate the absolute importance for all our road users to obey the rules of the road,  ensure the roadworthiness of vehicles and clamp down on all transgressions.
We will also be mobilising all our transport modes to be reliable, of acceptable quality and safety in line with what is envisaged in our socio-economic blueprint, the National Development Plan.
The Department of Transport will thus this month focus, amongst others, on programmes and projects that will create jobs through infrastructure and direct transport services. Through the many campaigns across the country, government will increase the direct user benefits of transport which include reductions in travel times and fuel consumption, increased reliability, and increased safety in the movement of people and goods. 
We also hope that businesses, as drivers of our economy, will benefit directly when goods can be moved faster and at lower cost.  Government will continue its nationwide infrastructure programme as an important aspect of our Transport Month.
Let us therefore continue on this momentum to work together as we execute the three most important campaigns of this month of October; Social Development Month, Transport Month and the celebration of the centenary of  Oliver Reginald Tambo.
Government has declared this year the Year of OR Tambo. The National Centenary celebrations will take place on 27 October in Mbizana, Eastern Cape.