Transnet National Ports Authority (TNPA) has celebrated a twin milestone for its KwaZulu-Natal ports.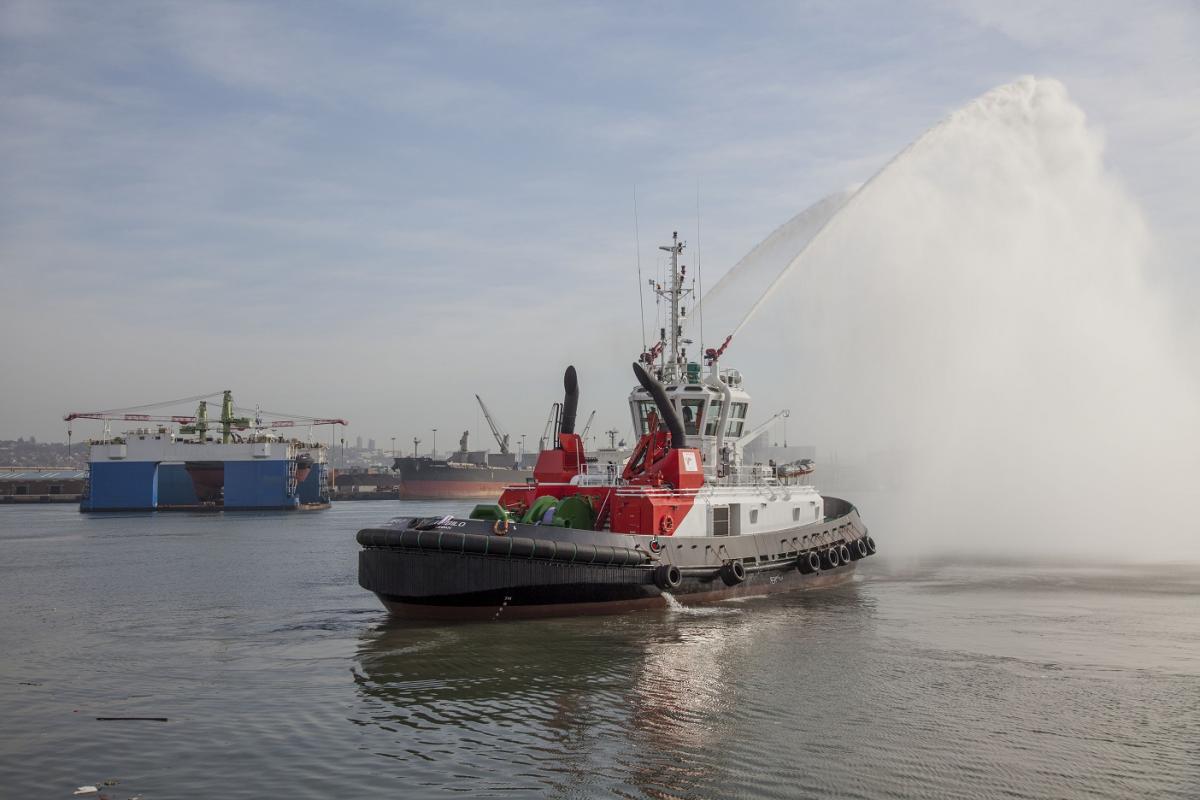 As part of its R1.4 billion, nine-tug construction contract, the company has named its seventh tug to roll off the South African Shipyards (SAS) production line Usiba. The new tug follows the uMbilo tug launched and named in May.
Usiba will be based in the Port of Richards Bay while uMbilo is based in Durban. Five tugs have already been delivered to Port Elizabeth, Saldanha Bay and Richards Bay.  SAS in Durban is building all nine tugs.
The name Usiba is derived from the isiZulu word for feather. In line with maritime tradition the ceremonial duty of christening the vessel was carried out by Lady Sponsor, Judith Nzimande.
TNPA General Manager: Strategy, Nico Walters, said SAS was playing a proactive role in helping to unlock the potential of the Phakisa: Oceans Economy. He said the Durban-based ship builder had upheld the highest standards of sustainability and socio-economic responsibility throughout the project.
"This project is a shining example of the potential for public private partnerships to create jobs and grow the economy," he said.
Through the project the TNPA and SAS have created 500 direct and 3 500 indirect jobs with a minimum of 60 percent locally manufactured components.
The nine tugs are being built for the TNPA over three-and-a-half years as part of a wider fleet replacement programme that also includes new dredging vessels and new marine aviation helicopters.
The programme is aimed at improving operational efficiency in the ports. Having new and a powerful tugs in its ports will better enable the TNPA's marine operations to speed up vessel turnaround times.
Usiba will be handed over to the Port of Richards Bay in November 2017. The eighth tug is due to be delivered in February 2018 and the ninth and final tug in June 2018.
Each of the TNPA's nine new tugs is 31 metres long with a 70 ton bollard pull. They feature the latest global technology, such as Voith Schneider propulsion.