Written by More Matshediso
Government is giving young people a chance to explore their talents and unleash their creative potential.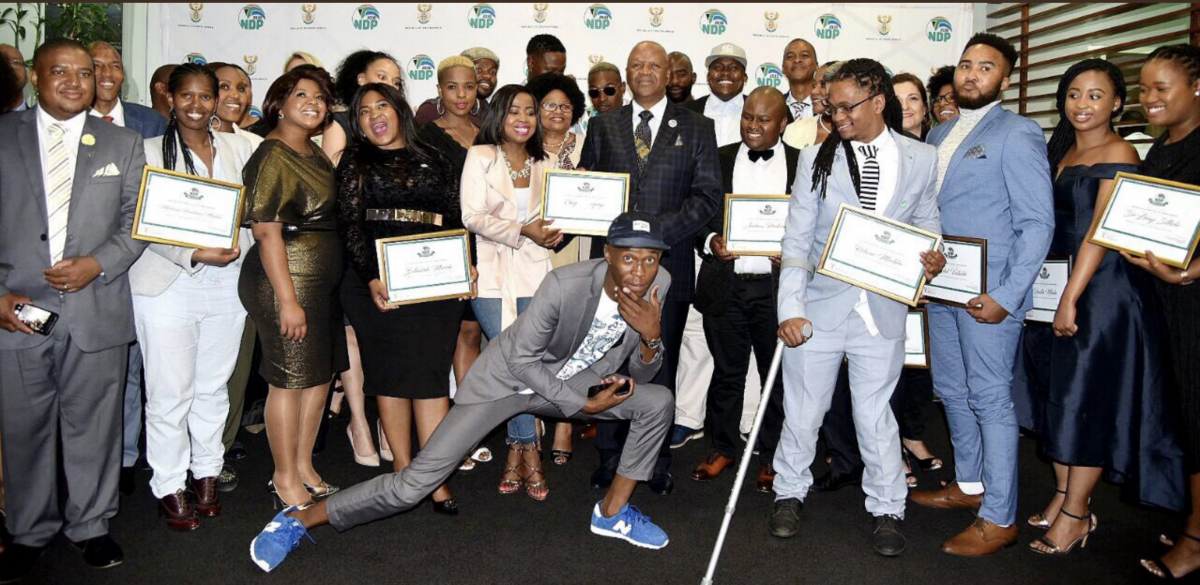 The Department of Planning, Monitoring and Evaluation (DPME) in the Presidency has launched the National Development Plan (NDP) Brand Ambassador Programme.
The launch formed part of the fifth anniversary of the NDP.
The NDP Brand Ambassador Programme aims to promote youth entrepreneurship to boost economic growth, increase employment, and reduce poverty and inequality.
The NDP has specific goals and a vision for South Africa. Minister Jeff Radebe said government's mission is to transform the economic landscape and make it more inclusive and address the challenges of poverty, unemployment and inequality.
"Entrepreneurship is a fundamental endeavour for economic emancipation, especially in our rapidly changing industrial landscape. A country enhances its prosperity through investment in new ideas, new opportunities and new jobs," said Minister Radebe during the launch. 
Close to 40 young people were named as NDP ambassadors.
"I am confident that as ambassadors you will serve the country with honour and diligence and enthusiastically champion the values and principles of the NDP."
Amongst the selected NDP ambassadors is Promise Machimane (32).  After being retrenched from a job in banking, Machimane refused to stay down even though she faced unemployment for a number of years.
"During this depressing time I was motivated to establish a company with just R1 000 capital."
She is the founder and Chief Executive Officer of Mia Sanitary Towels and Mia Foundation. Her company manufactures sanitary towels and baby diapers, among eight other products.
It exports products to Zambia, Botswana, Mozambique and Lesotho.
Mia Sanitary Towels has created about 157 jobs with Machimane hoping to increase this number.
"It is exciting to be amongst those selected as NDP ambassadors. This means that my vision to assist other youth will be more realistic. It means that I will be part of a bigger vision, to assist young people to pursue entrepreneurship and for them to see the actual picture of our economy," said Machimane.
She believes that her responsibilities include clarifying what the South African Government wants young people to do through the NDP.
The identified ambassadors will be guided by mentors who will help them implement projects, and each ambassador will be expected to recruit people who want to start businesses.