Written by Samona Murugan
Education empowers
Schooling 2025 is the name of a new action plan by government to improve the education system in schools. It aims to improve all aspects of education such as teacher recruitment, learner enrolment, school funding, mass literacy and numeracy and overall quality of education.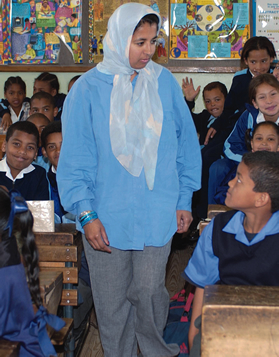 Learners are currently taught on the Outcomes Based Education system known as OBE. This system will be revised, improved, revamped and renamed as Schooling 2025.
This means OBE will not be completely scrapped, but will be changed to improve the performance of learners.
Turnaround
The Department of Basic Education is also finalising a comprehensive turnaround plan for teaching in schools called: Action Plan 2014: Towards the Realisation of Schooling 2025.
Mother tongue
The new curriculum gives learners the option of learning in their mother tongues for the first three years of their schooling.
English will still be taught, but will not replace the mother tongue or home language in the early grades.
Help for teachers
Each grade will have its own programme of study. This will ease the workload on teachers and allow learners to focus on specific projects and assessments.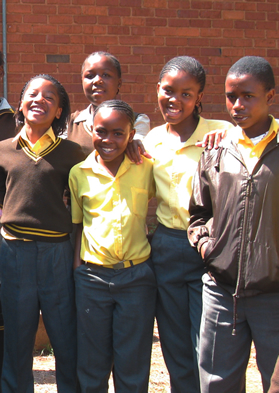 The number of subjects will also be reduced from eight to six for learners in the intermediate phase. This means that for learners in Grades 4 to 6, Technology will be combined with Science; Arts and Culture will be combined with Life Orientation; and Economic and Management Sciences will only be taught to learners from Grade 7.
Improve literacy
In 2008, the Department conducted a research study, which showed that only 38 per cent of learners could read and count by the time they were eight years old.
One of the main aims of the Schooling 2025 curriculum is to improve learner's literacy and numeracy. To make this possible, standard lesson plans to improve literacy and numeracy have been developed for Grades 1 to 6.
"Our overarching priority is to bring about a fundamental change in schooling outcomes." – Ms Angie Motshekga, Minister of Basic Education
Assessment
From next year, learners' end-of-year results will be calculated as follows:
Grades R to 3 will be based on 100 per cent continuous assessment of work done throughout the year.
Grades 4 to 6 will be based on 75 per cent continuous assessment and 25 per cent year-end exam results.
Grades 7 to 9 will be based on 40 per cent continuous assessment and 60 per cent year-end exam results.
Grades 10 to 12 will be based on 25 per cent continuous assessment and 75 per cent year-end exam results.
Workbooks
One of the key priorities of Schooling 2025 is to develop and distribute proper learning and teaching materials, especially learner workbooks. The department aims to place workbooks in the hands of each and every learner in the system.
To achieve this, the Department of Basic Education has a plan in place to develop workbooks for Grades 1 to 6.
Experts
The development of the workbooks will be done internally by the Department with the help of a team of curriculum experts, materials developers and translators.
Workbooks will be distributed to more than six million learners and 180 000 teachers in about 20 000 schools. They will be available for use in all schools by 2011.
Meaning of words:
- Continuous assessment: activities and work done by learners throughout the year are evaluated (assessed) on an ongoing basis
- Curriculum: The material to be learned (different subjects) and the process of learning (the actions, methods and resources involved in teaching and learning) offered at schools.
- Mother tongue: The first language learned by children in their homes, which has been passed on from one generation to the next. Also referred to as 'home language' or 'first language'.
For more information on Schooling 2025, call the Department of Basic Education on 012 357 3000.