Sport, Arts & Culture
The South African u20 men's national soccer team (Amajita) will play against their counterparts from other parts of the world in the 2017 FIFA u20 World Cup in Korea.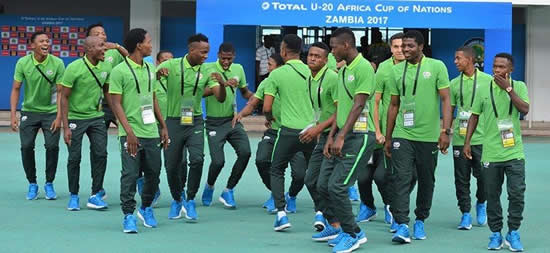 Minister of Sports and Recreation Fikile Mbalula said the team played well in the African Qualifying Tournament and carried the flag with pride.
"I watched all of their games with the most intense performance being the semi-finals. Our u20 men fought like warriors and South Africa could not be more proud.
"This is the fighting spirit I spoke of when I sent them a message of support ahead of the tournament. Our men hoisted our national flag with pride. I firmly believe they will do the same at the 2017 FIFA u20 World Cup. I thank them and their coach for making us a proud nation."
Amajita finished fourth after falling to Guinea 2-1 in the 3rd / 4th place play off at Heroes National Stadium in Lusaka.
Amajita defeated Sudan 3-1 in their final Group B match to assure them a place in the last four. South Africa's best finish at the u20 World Cup was in Egypt in 2009 when they reached the Round of 16, before eventual tournament champions Ghana beat them after extra time.
South Africa's recent success means their return to the u20 World Cup for the first time since 2009.
The 2017 tournament will run from 20 May to 11 June and will take place across six cities. This tournament will be the 21st edition of the competition.
Amajita will form part of Africa's quartet and the second team from Southern Africa to participate in the tournament. Zambia (Southern Africa), Senegal (West Africa) and Guinea (West Africa) will also send teams to the tournament.
There are 23 qualifiers for the final tournament, with host country Korea making up the 24th  team. All six confederations will be represented in six groups of four teams.
The top two teams of each group and the four best third-placed teams will advance to the 16th round.
Amajita is drawn in Group D and will play against Japan, Italy and South American champions Uruguay. The team will play their first game against Japan on 21 May, followed by the game against Italy on 24 May while the encounter against Uruguay will take place on 27 May.