Africa news
Ellen Kuzwayo becomes the first black woman to receive an honorary degree from Wits University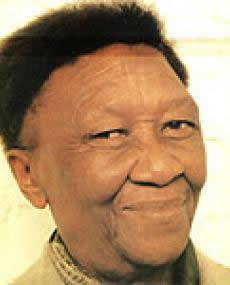 Nnoseng Ellen Kate Kuzwayo made history when she became the first black woman to receive  an honorary degree from the  University of the Witwatersrand on 2 April 1987. 
Kuzwayo was born into a privileged family in the Thaba-nchu district in the Free State. The family had very strong ties with the African National Congress (ANC). Kuzwayo qualified as a teacher and taught for a few years until the government introduced Bantu education. Kuzwayo lost her desire for teaching and instead pursued a career in social work.
As a social worker she led a campaign to force the apartheid government to introduce a form of land ownership that would encourage private sector funding for housing in the township.
She was detained for five months under the Prevention of Terrorism Act following these activities.
She served as an MP in Mandela's administration for five years, retiring in 1999. A talented writer, she wrote several books, one of which is her autobiography, Call Me Woman. The book highlights her struggle with domestic violence during her first marriage.
Kuzwayo died in 2006 at the age of 91. She was survived by her two sons.
Information supplied by http://www.sahistory.org.za