Africa news
Moussa Faki Mahamat of Chad took over from Dr Nkosazana Dlamini Zuma on 14 March as Chairperson of the AU Commission.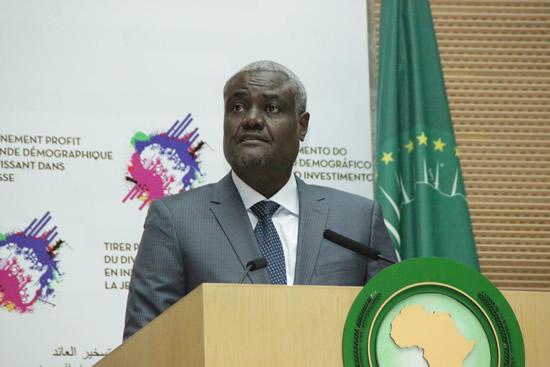 Dlamini Zuma was the first woman ever to head the continental organisation.
The ceremony took place in the Nelson Mandela Hall at the AU Headquarters in Addis Ababa, Ethiopia.
Dlamini Zuma and Mahamat co-presided over a two-day joint retreat between the two commissions to ensure a smooth transition.
The outgoing Chairperson thanked all AU Commission staff, member states and partners for their contribution and support during her tenure. Dlamini Zuma expressed her satisfaction with the strong foundation in place for the realisation Africa's Agenda 2063 and wished the incoming commission nothing but more success in implementing and championing the continent's agenda.
The incoming commission was elected by AU Member States during the 28th AU Summit of Heads of State and Government in Swaziland in January 2017.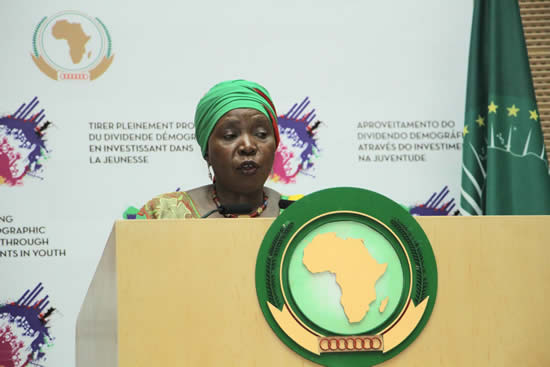 Moussa Mahamat was Prime Minister of Chad from 24 June 2003 to 4 February 2005.
As Foreign Minister Moussa Mahamat was at the forefront of the fight against Islamists in Nigeria, Mali and the Sahel, raising his profile at home and abroad.
A loyal ally of President Idriss Deby from the same Zaghawa ethnic group, the 56-year-old has held a number of senior Chadian posts, including that of Prime Minister (2003-05), before being named Foreign Minister in 2008.
Commissioner Mahamat is known as a veteran statesman, diplomat and pan-Africanist, and speaks French, English and Arabic.