The Expanded Public Works Programme (EPWP) created over two million work opportunities from April 2014 to December 2016.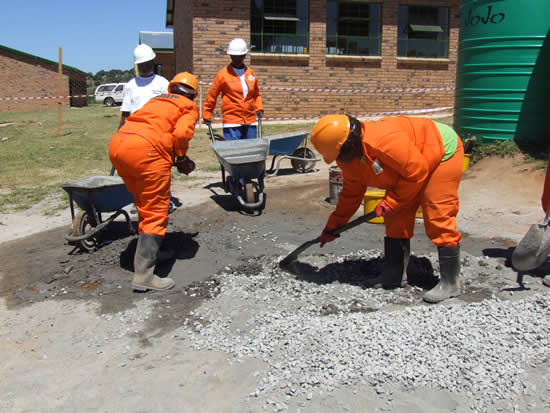 Minister of Social Development Bathabile Dlamini announced this at a media briefing for the Social Protection, Community and Human Development Cluster recently.
Dlamini said services offered by EPWP participants are benefiting communities across the country.
 
"These include the social and community health services provided by community care givers under the departments of health and social development as well as various non-governmental organisations across South Africa. The work opportunities created through the EPWP continue to contribute immensely to the development of our communities."
Minister Dlamini said to sustain the livelihoods of the programme's participants government had engaged various sector education and training authorities (SETAs) and private sector companies to provide EPWP participants with skills. This has resulted in people being trained as artisans and pharmacy assistants, and gaining knowledge of small business development and community care-giving.
The type of training provided empowers participants with skills they can use to enter the mainstream economy.
Minister Dlamini talked numbers
Over 67 percent of people who found work opportunities in the EPWP between April 2014 and December 2016 were women.
Just over 44 percent were youth.
Most work opportunities were created in the infrastructure sector (199 196), followed by environment and culture (126 183).
The social sector created 97 852 and the non-state sector created 74 393 work opportunities respectively.