Written by Noluthando Motswai
Communities are encouraged to lead healthy lifestyles.
K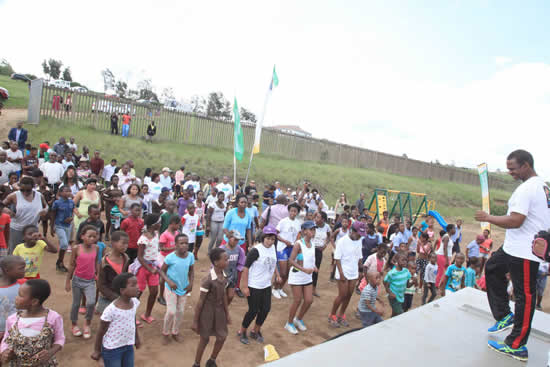 waZulu-Natal Health MEC Dr Sibongiseni Dhlomo is on a mission to lower the burden of disease in the province, hence the drive to encourage people to eat well and exercise regularly.
MEC Dhlomo said adopting healthy lifestyles was the only solution to halting the prevalence of non-communicable diseases such as hypertension, diabetes, high blood pressure and some cancers.
The MEC recently opened a newly built outdoor gym at the Msholozi area in Mbumbulu, south of Durban.
The outdoor gym, sponsored by the South African Sugar Association, consists of exercise and body-building equipment, as well as a children's play area.
"A healthy lifestyle is a way of living that lowers the risk of being seriously ill or dying early. Not all diseases are preventable, but a large proportion of deaths, particularly those from coronary heart disease and lung cancer, can be avoided."
He encouraged people to take charge of their own health and be aware of the warning signs pointing to possible health risks.
"While the department can provide preventative healthcare, it is ultimately the people who must embrace the measures introduced," he said.
MEC Dhlomo told a large group of people gathered at the launch that following a healthy diet was just as important.
MEC Dhlomo urged the community to be aware of risk factors such as smoking, drinking, taking drugs, high blood pressure, high cholesterol, obesity and stress.