Parents must ensure that they find a school for their children a year before their children are due to start school.
At the start of the year, excited pupils from around the country begin their first day of the school year. However, there are many who can't share in the excitement because parents register their children late and are then turned away by schools that are full.
The work in placing children at schools for 2019 has already been completed. Department of Basic Education spokesperson Elijah Mhlanga said parents always need to apply for placements the year before their children are due to start school.
"Parents should apply for placements in the first term, with the last day for applications usually being the end of the term. The admission process begins at the start of the second term in April and extends to the end of August. Each year, the placement of learners for the following year should be finalised between October and November."
It is also important for parents to apply to several schools, to increase the chances of their children being placed.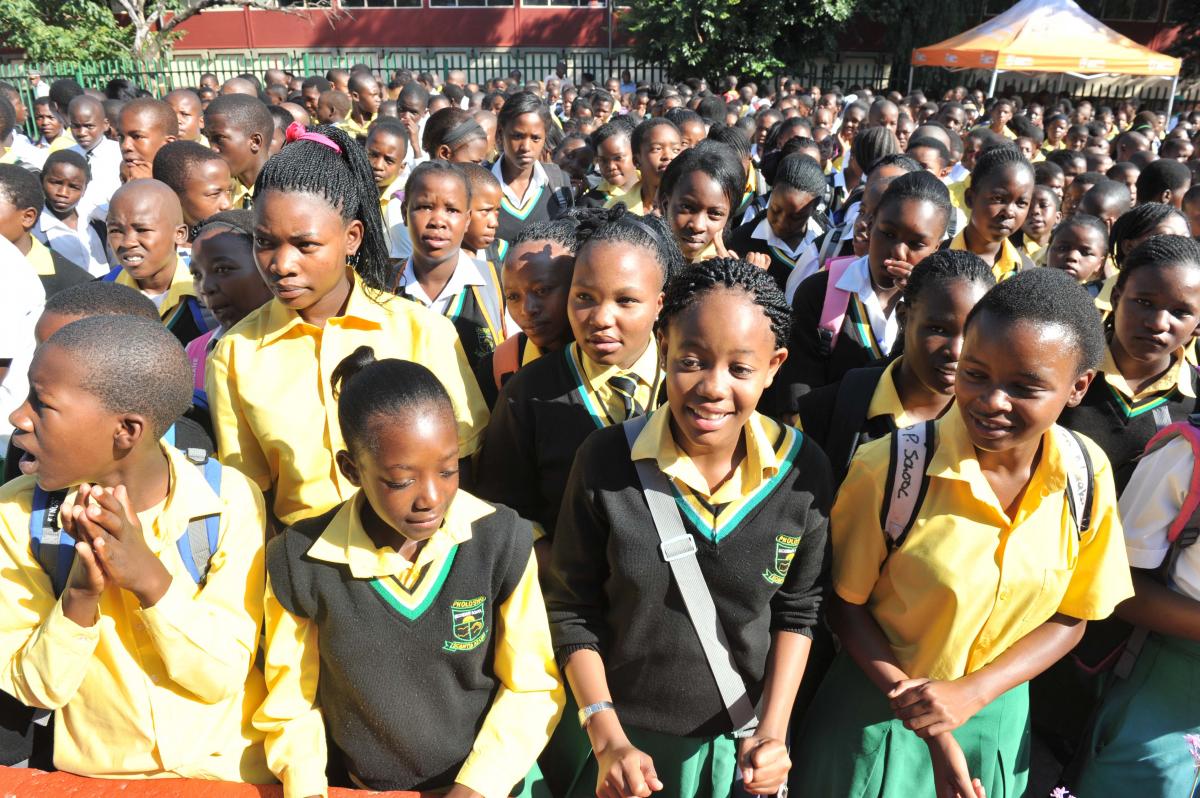 "Parents also need to check the registration deadlines of their provinces, as these may differ slightly from other provinces," Mhlanga advises.
He added that the South African Constitution states that all children between the ages of 7 and 15 need to attend school, which places a responsibility on the department to ensure that all learners are enrolled.
Mhlanga said that parents of children who haven't been placed should urgently contact their provincial and district education offices.
"Parents are encouraged to contact district offices for assistance in placing learners. It allows them to register learners at other schools within the district that have enough space to accommodate learners."
There are currently more than 70 district offices in all nine provinces.
Documents needed when making an application for your child include:
Birth certificate
Immunisation card
Transfer card or last school report card for learners who have been to school previously.
For further assistance, parents can contact their provincial learner admissions coordinators.
Provincial contacts
Eastern Cape:
Ms HN Buhlungu
040 608 4442 
083 361 9464
nobom.buhlungu@edu.ecprov.gov.za
Free State:
Mr Thloriso Motholo
051 447 4038
079 503 5955
ThlorisoMotholo@gmail.com
Gauteng:
Ms Sybil Paddy
011 355 0656
082 927 9584
Sybil.Paddy@gauteng.gov.za
KwaZulu-Natal:
Mr Sbu Kheswa
033 348 6115
082 922 4046
Sbu.kheswa@kzndoe.gov.za
Limpopo:
Mr M Mulaudzi
015 290 9441
079 511 8494
mulaudia@yahoo.co.uk
Northern Cape:
Mr ABF Malunga
053 839 6808
083 736 7077
abfmalunga@gmail.com
North West:
Dr M Teu
018 397 3097
079 515 6269
mteu@nwpg.gov.za 
Mpumalanga:
Mr BC Nkwinika
013 766 0940
061 358 0200
b.nkwinika@education.mpu.gov.za 
Western Cape:
Mr L R Abrahams
021 467 2364
082 654 2131
Lance.Abrahams@westerncape.gov.za