Overspending during the festive season can put a major strain on your finances, especially once the January bills arrive.
Getting caught up in the joy and giving that comes with the festive season often results in people heading off to financial institutions or loan sharks in January to borrow money.  And this, quite simply, is how their debt spirals out of control.
According to DebtSafe'spokesperson Matthys Potgieter, people cannot clear their debt without a proper strategy and financial planning. He recommends that you consider the three 'finan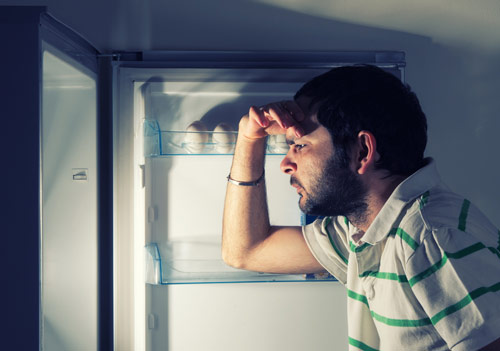 cial Rs' as part of your New Year's resolutions. "The three financial Rs are recover, restore and renew," he said.
Potgieter recommends that you pre-plan your new financial journey so that you don't repeat the steps taken in previous years. "The best way to start your recovery process is to outline your financial goals for 2019. This includes those realistic short- (birthday party), medium- (vehicle finance) and long-term (retirement) goals," he said.
To restore, do your homework when it comes to what worked in your life financially and what did not. "If, for example, you used to have an outlined monthly budget but started to avoid it - why not start again and set it up in a simpler manner that will work better for you?" Then it's time to recover. "A new year is supposed to reflect a fresh start, so try to create a debt-free beginning for yourself," said Potgieter. "Check your bank statements and know where your debt burdens are and decide how you can start paying your debt back." 
Avoid loan sharks turning to loan sharks in January is the worst thing you could do, as loan sharks operate outside of the country's laws that govern the extension of credit. They therefore charge interest rates that are much higher than the maximum cap allowed by the National Credit Act (NCA).
If you do have to fall back on credit, rather turn to a registered financial services provider that's regulated by the NCA. This will ensure that you get the best interest rate.
Tips to beat the January blues
• Prioritise your home loan or rent.
• Before you cancel any insurance, speak to a financial advisor.
• If you borrow money, make sure you borrow only for what is strictly necessary, and ensure that you can afford the repayments.
• If you are battling with your debts, contact a registered debt counsellor for assistance.
• Keep to your normal spending patterns.
• Don't make drastic changes that may leave you over-indebted.
• Avoid new debt.
• Avoid 'buyer's remorse'. Make a list of items you want to purchase before going to the stores to avoid compulsive shopping.
• Compare prices to get the best deals.