From a simple life on a farm in the rural Northern Cape Noncedo Seekoie (36) has grown into the top woman business owner in the province.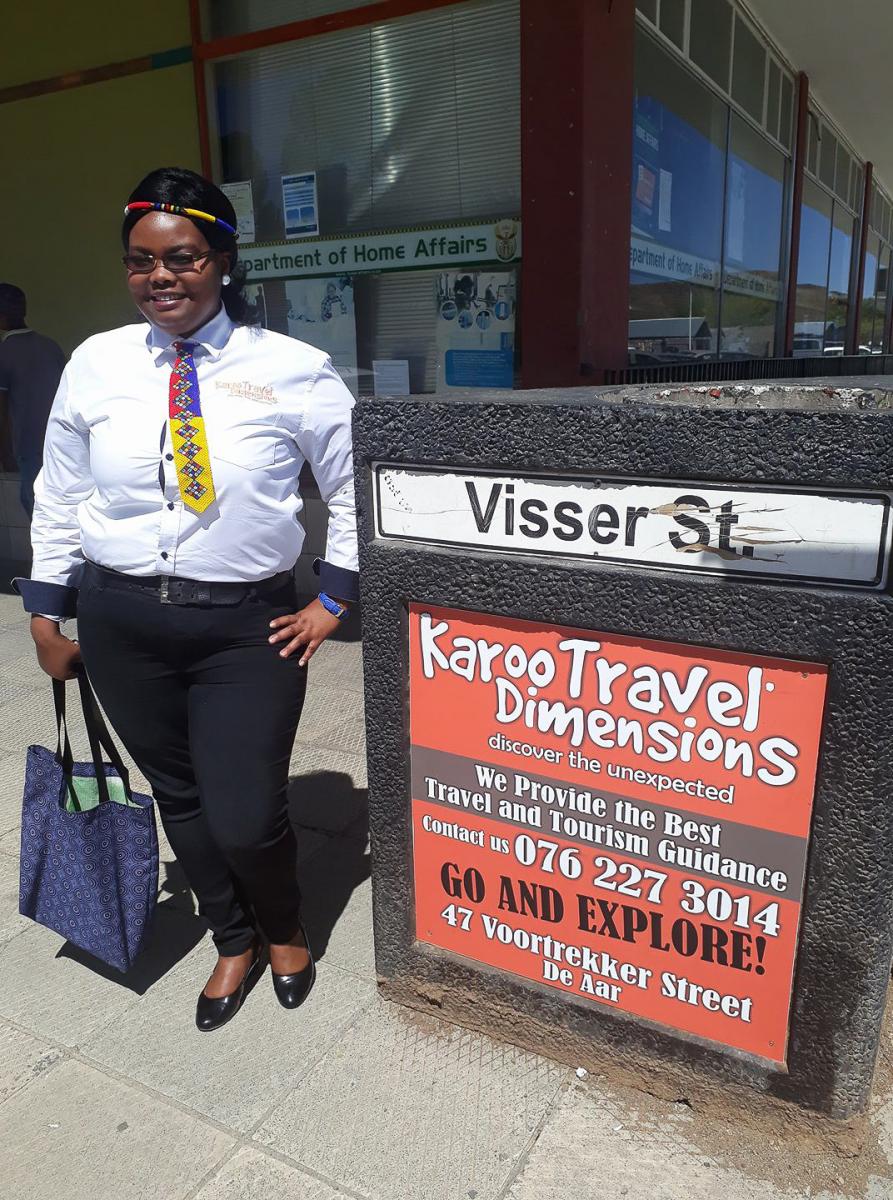 Seekoie was crowned Northern Cape Business Woman of the Year at the Mme Re Ka Thusa Trust Fund's Rock-Solid Conference held recently in Kimberley.
She walked away with R70 000. 
Only established in 2016, her business Karoo Travel Dimensions has grown quickly. With some assistance from government and private funders, she has expanded from offering only horsecart tours, to offering adventure tours, city tours, historical tours and special interest tours.
She already employs two full-time workers, as well as two interns.
Seekoie grew up in poor circumstances on a farm outside Colesberg, where her mother was a domestic worker and her father a construction worker. After school, she studied tourism management at Walter Sisulu University in East London.
"Tourism has always been my passion, so I started my business in 2009. But then I won the New Venture Competition from the Department of Economic Development and Tourism, and got a job in the tourism office of the Emthanjeni Local Municipality until 2015. Then in 2016 I decided that I wanted to follow my passion of running my own tourism business," says Seekoie.
She managed to secure funding and bought herself a nine-seater horsecart and office furniture to start her business.
"I am happy at how we have grown. We are now planning to open two new offices. Government has also helped a lot by opening the doors into the tourism industry and today some of the municipalities even use some of my services," she says.
Seekoie is the perfect example of a passionate, hard-working woman. She manages bookings of flights and car rentals, does guest house grading and helps to design and implement tourism strategies in municipalities. She was also recently registered with the Sector Education and Training Authority (SETA) to become a tourism facilitator, so that she can further contribute to the industry.
"With tourism, you cannot be relaxed. The tourism industry is quite seasonal, so I work hard to make sure that I continue growing myself."
Seekoie says that people who want to become business owners should follow their passion to become successful.
"You need to be passionate about the sector that you want to go into, and keep on educating yourself about the industry."