While the authorities have been hard at work ensuring that the country's border posts are ready for the holiday season, travellers can help ensure that their border experience is as painless as possible by understanding what documents they need to have ready.
As South Africa prepares for another bustling festive season – with an influx of people into and out of the country - those responsible for border posts and points of entry have been hard at work to ensure that travellers have as pleasant an experience as possible.
Border checkpoints are essential for keeping undesirable people and goods from entering South Africa, and to control who and what leaves the country. They also have a huge role to play in the prevention of human trafficking, which has become a global challenge.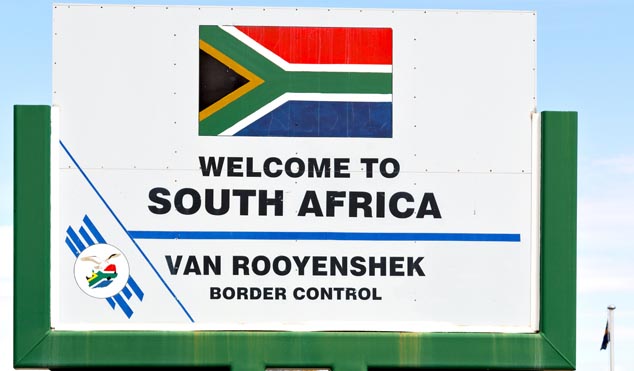 Ensuring that these core functions are properly executed in the face of a massive increase in travellers takes careful planning.
Home Affairs, the South African Police Service, the South African Revenue Service, the departments of health and agriculture and relevant stakeholders from neighbouring countries have developed a comprehensive operational plan in preparation for the rush.
Steps taken include extended hours at the busiest ports of entry; the deployment of 425 additional staff at the busiest ports; and ensuring that all IT equipment is in good condition at all ports of entry, to ensure optimal functioning and the setting up of overflow areas to assist with the large number of people expected to pass through Maseru Bridge, Lebombo and Beit Bridge borders.
Last year, there was just over 8.4 million arrivals and departures at South Africa's ports of entry and 6.1 million of these were foreigners.
The top 10 ports for all movements were OR Tambo International Airport (1 569 100), Beit Bridge (1 215 845), Lebombo (936 415), Ficksburg (701 588), Maseru Bridge (699 186), Cape Town International Airport (555 451), Oshoek (384 076), Kopfontein (236 561), Ramathlabama (176 348) and Groblers Bridge (165 903).
Despite these staggering figures, border management authorities are geared up to detect risks such as fraudulent documents, undocumented travellers and poor access control due to congested roads.
"If you will be crossing one of our borders, please ensure that you know your responsibilities in terms of the documents you need," said Home Affairs media liaison officer Thabo Mokgola.
There are different requirements for crossing into different countries. Some need health certificates, others need bank documents.
Mokgola said that to prevent unnecessary delays, travellers should find out which of the following they will need when crossing a border:
Passports,
Visas,
Health certificates (where vaccinations may be needed),
Permits for specified goods, plants or animals,
Vehicle's insurance and bank-authorised cross-border documents for vehicles, and
Passports and birth certificates for children. Home Affairs has started issuing child passports, with parents' details, which means that parents will no longer be required to produce unabridged birth certificates when in possession of these new passports.
Extended hours:
Mpumalanga's Lebombo and Oshoek border posts, and the Free State's Van Rooyenshek and Caledonspoort posts will be open for 24 hours during certain periods in December. The opening times of other ports will be extended by between one and two hours.