Government is doing everything in its power to crack down on fraud and corruption.
Detectives from the Directorate for Priority Crime Investigation are making inroads on several high profile police cases – from allegations of state capture and commercial crimes, to organised crime – with some probes successfully concluded, while others are awaiting verdicts from the courts.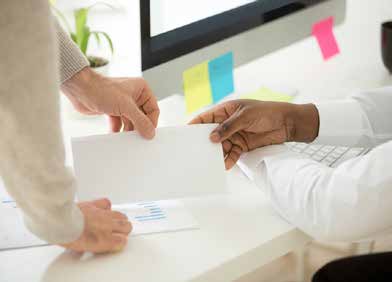 This is according to Hawks head Advocate Godfrey Lebeya, who recently briefed the Portfolio Committee on Police in the Old Assembly.
The report to the committee touched on cases that involve allegations of state capture levelled against the Gupta family, investigations into Bosasa contracts with the Department of Correctional Services and the VBS Mutual Bank looting.
This update included the successful clampdown on the recent spate of violent cash-in-transit robberies.
"Just as an overview, with regards to cash-in-transit robberies, since August 2017 to 22 November 2018, 284 arrests were effected, and 214 of these suspects remain in custody, the others – 31 – were released on bail and 52 convictions have been secured.
"A total of 161 firearms and 116 vehicles have been recovered," Lebeya said.
Lebeya briefed Members of Parliament on 22 selected cases out of a case workload of 15 804 cases that were being investigated by less than 2 600 Hawks members.
High-profile cases that are still under investigation include the R1.5 billion VBS Mutual Bank matter, where several municipalities unlawfully made deposits into the bank against treasury regulations. In this case, 71 statements have been taken.
Lebeya said that more than 610 statements have been obtained in an investigation involving the Bosasa Group of Companies in a matter dating back to between 2004 and 2007.
This relates to tenders that were awarded by the Department of Correctional Services to companies within Bosasa after services were extended over a period of time amid allegations that officials from Correctional Services received gratification from Bosasa.
The total amount involved in the fraud, corruption and contravention of the Public Finance Management Act is R1.6 billion.
Lebeya said the Bosasa investigation has been completed.
He said either an indictment or an arrest would accompany the securing of the forensic report.  SAnews.gov.za