Union Buildings

Everyone is inspired by a new year. Our batteries have been recharged over the festive season – and it's now time to start afresh; to push forward and do better than we did last year.
I hope you are well rested, ready to roll up your sleeves and play your part in moving South Africa forward in your own big ways and small, wherever you are in the country.
This year, 2019, is an exciting year for us as a country because it is the year that we all get to exercise our hard-earned right to make our voices heard by choosing the party that will lead our nation and that will improve the lives of our people and take our nation forward.
This will happen during the sixth general election in May.
Importantly, the election will follow our celebration – in Freedom Month, April – of 25 years of freedom and democracy in a country that is vastly different, and better so, from the South Africa we were back in 1994.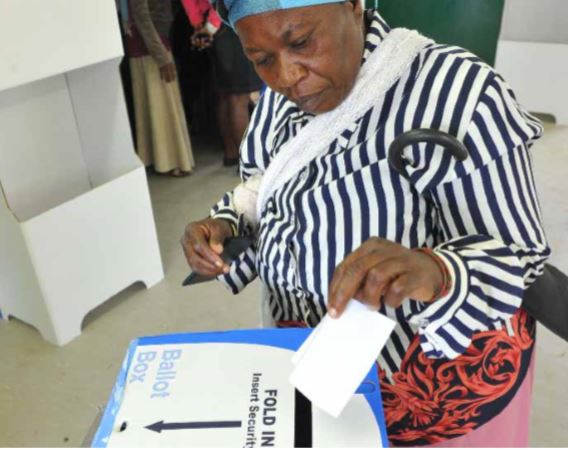 By casting your vote, you will not only strengthen the country's democracy, but also become active citizens by electing leaders of your choice who will help improve the quality of life of our people. 
But, before we heed this call and make our way to the voting stations to vote, we need to register to vote.
The last voter registration weekend is set to take place on Saturday, 26 and Sunday, 27 January.
The Independent Electoral Commission (IEC) will have 22 932 voting stations which will open from 08:00 to 17:00. This makes it possible for you to take the first step of exercising your right to vote, by registering to vote.
During that weekend, new voters will receive an opportunity to register and existing voters can update and check their registration details.
There are currently 26.1 million registered voters on the national common voters' roll. The IEC hopes to add at least one million new voters to the voters' roll for the 2019 elections.
We must help the IEC achieve this goal. I call on all young people who are 18 years and older to get involved in building our country. One way to do this is to register to vote and come May 2019, go and make your mark on the ballot paper. The future of our country is in the hands of our young people. Take a stand.
The right to vote must never be taken for granted. Many people lost their lives and made enormous sacrifices in order for us to live freely and have a say in who leads our nation.
Elections that are regular, free, fair and vibrant are integral to our maturing as a nation and a democracy.
We must remember that elections are not primarily about the fortunes of parties.
Elections are, first and foremost, about improving the lives of South Africans. It allows voters and those seeking election to make informed political decisions.
We must use our vote to reinforce the right of all parties and candidates to campaign freely in all constituencies.
We must use our vote to encourage more South Africans to become politically active and play their role as active citizens.
In this year that we commemorate 25 years of democracy, let us use this process to reinforce democracy.
After centuries of conflict, we are now able to settle our differences at the ballot box.
We call on all those who have something to say, to register to vote.
We call on all those who reject racism, sexism and all forms of discrimination, to register to vote.
We call on those who want better streets, better public transport, better municipal services and better community infrastructure, to register to vote.
We call on all those who seek a better life for all, to register to vote.
It is up to all of us to take this country forward. It is in our hands.
I want to wish you all a happy, prosperous and fruitful 2019!