News from Africa
The African Union (AU), through its African Union Leadership Academy convened the first ever leadership debate for candidates contesting for the position of the Chairperson of the African Union Commission.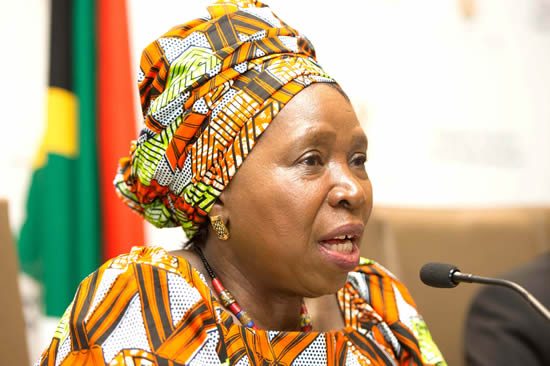 The debate was held on 9 December at the African Union Headquarters in Addis Ababa, Ethiopia. It was conducted before a live audience comprising members of the African Union Executive Council, members of Permanent Representatives Committee and African Union Commissioners, media personnel and invited guests.
"It aims at popularising the African Union and giving the candidates an opportunity to speak to African citizens and present their vision for the fulfilment of the AU vision of an integrated, prosperous and peaceful Africa," the AU said in a statement.
Candidates contesting to replace outgoing Chairperson Dr Nkosazana Dlamini Zuma are Pelonomi Venson- Moitoi of Botswana, Moussa Faki Mahamat of Chad, Mba Mokuy of Equatorial Guinea, Dr Amina C Mohamed of Kenya and Dr Abdoulaye Bathily of Senegal.
Dlamini Zuma served as head of the AU for four years. When she took over the position in 2012, Dlamini Zuma boasted many firsts: the first woman to head the AU; the first head of the AU Commission from southern Africa and the first head of the AU Commission with liberation credentials.
She took over the AU Commission, which confronted significant challenges in the spheres of peace, security and governance as well as institutional reform and social affairs.
However, Dlamini Zuma stressed the importance of unity within the AU as well as advancing transformation on the continent.
Under Dlamini Zuma, the union launched the bolder and more ambitious plan for the next five decades, Agenda 2063, which is a strategic framework for inclusive growth and sustainable development for Africa's transformation.
The commission, under Dlamini Zuma's guidance, has also been credited with organising exemplary summits and events that start on time with better agenda management for leaders.