Local government
Deputy President Cyril Ramaphosa says local government leaders have an opportunity and the responsibility to transform communities.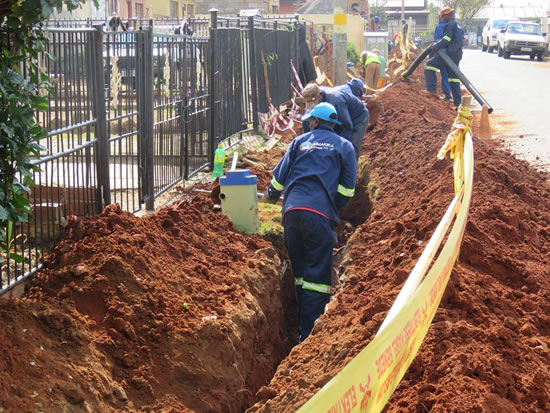 Addressing the South African Local Government Association's (Salga) conference recently, Deputy President Ramaphosa told the newly-elected local government leaders that the time of neglecting their constituencies was over and councillors must work for the communities that elected them.
"Our people have elected you because they trust you and have confidence in your ability to lead and to transform their communities and their lives," he said.
Municipal mayors, speakers, municipal managers and chief financial officers attended the Salga conference that is held every five years.
The Deputy President said this new term of local government must be characterised by dedicated local leadership that responds to the urgent challenges facing our communities.
"We look to this cohort of councillors to exemplify everything our people expect of their public representatives. We want councillors that are accountable and responsive. No task must be too great and no resident's concern too trivial.
"They must be honest, trustworthy and uphold the highest standards of ethical behaviour. No councillor must ever again be accused of 'misusing our money'."
Managing the finances of local government is an important trait that officials should possess to avoid mismanagement of funds, he added.
"We want councillors that are capable, that understand public finances, that have experience in management and that have a firm grasp of the theory and practice of governance. They must always be trying to improve their skills and expand their knowledge," said the Deputy President.
Since the dawn of democracy, government has made progress in creating a local government system from the fragmented, undemocratic and racially-divided apartheid system, said the Deputy President.
He added that municipalities that were neglected must get priority. 
"Working together, we are directing resources to rebuild administrations that were under-resourced, that performed poorly and that offered no real value to the people."
"Our municipalities need to use technology more effectively to foster innovation, to encourage thinking that looks beyond the immediate constraints to significantly increase local investment and economic activity.
"Municipalities should be incubating entrepreneurs and creating an environment for faster, greater employment creation," said Deputy President Ramaphosa.