Written by Thandeka Mwelase
An HIV/Aids initiative in KwaZulu-Natal is taking care of grannies who are often burdened by the disease.
The lives of more than 2 000 grannies from the rural areas of Molweni and Nyuswa in KwaZulu-Natal, who are affected by the HIV/Aids pandemic, is changing for the better after the launch of the HIV/Aids Granny Support Group Programme. 
The progamme is an initiative of the Hillcrest Aids Centre created to support grannies heavily burdened by the HIV pandemic because they have to take care of their grandchildren who have lost their parents to the disease. 
Hillcrest Aids Centre Trust Granny Support Group Manager Cwengekile Myeni said the programme supports, encourages and empowers grannies.
"It is difficult for an untrained granny to take care of the infected grandchildren."
Through the programme, the grannies are also equipped with skills that will help them earn an income and thus provide for their families.
The training includes sewing, beadwork and gardening. It also encourages them to live healthier lifestyles.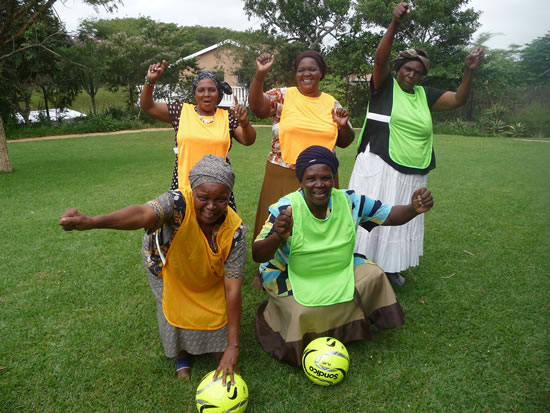 "We also host the annual Gogo Olympics which encourages them to be active. Each year the event attracts approximately 2 000 'gogos' who compete in various sporting events such as soccer, netball, volleyball, rope skipping and high jump. 
"Some grannies were invited to attend an Elderly Conference in Canada to share their experiences with other grannies," she said. 
The grannies meet twice a week to share their challenges with each other and seek ways to resolve those challenges as a collective. 
Myeni said the support group started with 10 people but now boasts 52 groups consisting of 20-25 members per group.
She added that they also have competitions to select the 'Gogo of the Year' among all groups. The selected winner walks away with a prize.
2015 'Gogo of the Year' winner Lahlawe Khumalo said the group has saved her life.
"The group is a second home since we do not have mothers to talk to about our challenges. The group has also helped with an income because pension money does not go a long way. We have many expenses," she said.