Written by Nonkululeko Mathebula
Local government
In an effort to ensure the safety of all residents the City of Tshwane has launched a bicycle unit to respond to incidents of crime faster.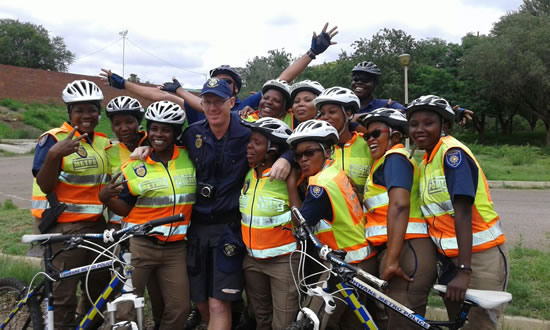 The new unit, which will see traffic officers use bicycles in the region.
According to City of Tshwane Member of the Mayoral Committee for Community Safety Derek Kissundooth the new unit will also ensure that officers become more versatile on the road.
"This is a new initiative for us to improve safety and security and the addition of this bicycle unit will do exactly that.
"We know that people are targeted at traffic lights where they experience smash and grabs.
"To respond to this, our officers will use these bicycles and will be able to respond to such instances faster," said Kissundooth.
Once the officers have arrested the offenders they will be able to call for back-up from their colleagues in squad cars to take away the criminals and deal with them accordingly.
Traffic officers, who will be using the bicycles, have been trained.
"The bicycles are currently receiving some finishing touches at the manufacturers and we can't wait to start using them."
Initially 1 000 bicycles will be brought into service. Plans are in place to have them deployed in most parts of Tshwane.