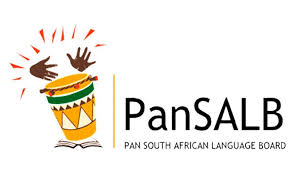 The Pan South African Language Board (PanSALB) is a statutory body established in terms of Act 59 of 1995 (as amended) for, inter alia, the creation of conditions for the development and the promotion of equal use and enjoyment of all the official South African languages. PanSALB seeks to appoint results-driven, assertive and dedicated individuals to fill the following positions.
Senior Provincial Manager
Salary: R898 743 per annum (All-inclusive package, of which a portion can be structured according to the individual's needs)
Duration: Permanent
Reference: Eastern Cape: 023/ 2016
Location: Eastern Cape Provincial Office
The Provincial Manager is responsible for operational management, leadership and coordination of PanSALB's functions at the provincial and local level. The incumbent must implement the province's language policies and ensure effective running of the Provincial Office. Develop policies and procedures, manage resources and report periodically. Implement and improve practices and initiatives to align the Provincial Office with the strategic requirements of the Division. Manage the effective use of resources in the Provincial Office.
Chief Language Practitioner (2 posts)
Salary: R389 145 per annum
Duration: Permanent
Reference: North West: 024/ 2016 and Free State: 025/ 2016
Location: North West and Free State Provincial Offices
The Chief Language Practitioner is responsible for the implementation of language development and usage in the province. The incumbent must ensure equitability of language use, language promotion, implement language research programmes as well as co-ordinate the linguistic human rights cases. The incumbent must also support PLC's, NLB's and NLU's within the Province. Whilst complying with the offices policies and procedures, the incumbent must focus on improving and supporting their work in order to respond to PanSALB's business requirements through troubleshooting and diagnosis of problems and taking corrective measurements. The incumbent shall also execute any other duty as assigned by his/her supervisor.
For more detailed information of the reflected vacant posts you may be interested in, kindly visit our website at www.pansalb.org
Enquiries:
Bongani Mahlangu
Tel: (012) 341 9638.
Interested applicants are invited to forward their applications (Cover letter and CV ONLY) via email to recruitment@pansalb.org No walk-in applications will be accepted.
PanSALB is committed to equity in our employment practice; it is our intention to appoint individuals with the aim of meeting equity objectives. Please note that PanSALB reserves the right not to appoint any applicants to these positions and to conduct pre-employment security screening. If you have not been contacted within 1 month of the closing date, consider your application unsuccessful. Correspondence will only be with short-listed candidates. A SAQA evaluation report must accompany foreign qualifications. Persons with disabilities are encouraged to apply
Closing date: 13 January 2017