Written by Noluthando Motswai
A new call centre will give patients an opportunity to report public and private health institutions that don't provide proper care.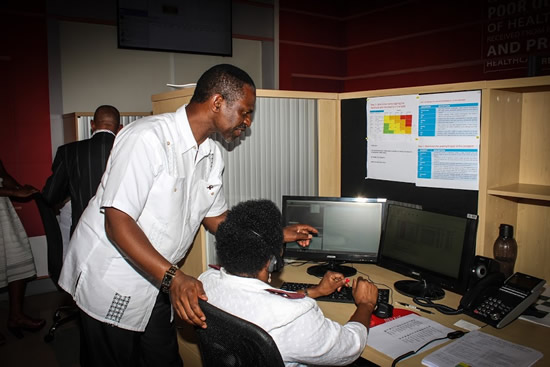 The Office of the Health Standards Compliance (OHSC) has launched the Complaints Management Call Centre in Pretoria. It operates nationwide. 
The call centre comprises a team of clinically trained inspectors whose role is to inspect health establishments to determine whether they meet the standards of service prescribed by the national Department of Health.
The call centre received over 400 complaints within days of opening.
Chairperson of the OHSC Professor Lizo Mazwai said the call centre aims to give priority to customer satisfaction in health care.
"Patients have a right to complain if they feel they have been treated with no dignity."
The type of complaints that can be reported to the call centre include long queues and having to wait for a long time to be treated at public health institutions.
"Sometimes waiting itself can be stressful for sick people, especially when nobody explains why they have to wait for long."
Other complaints reported so far include medicine shortages.
The public can also report more serious cases such as wrong medical procedure that has been performed on the individual leading to litigation.
Professor Mazwai added that his office has invested in good electronic technology.
"People can expect to get a response on what will happen with their complaint between 24 to 48 hours".
The turnaround time for resolutions is between 20 to 30 days in those cases that are not life-threatening."
Professor Mazwai said that at the moment his office was undertaking community engagements and working to inform people about the call centre.
"We also encourage people to lodge the complaints at the institution where the complaints happen so that we can follow up. In our experience we have found that whenever people don't report the matter it is easy for the complaint to be denied."   
Operating hours for the call centre are from 8am to 4pm weekdays and members of the community can contact the call centre toll-free on 080 911 6472.