Government's programme for ensuring that learners have access to quality education infrastructure is making progress.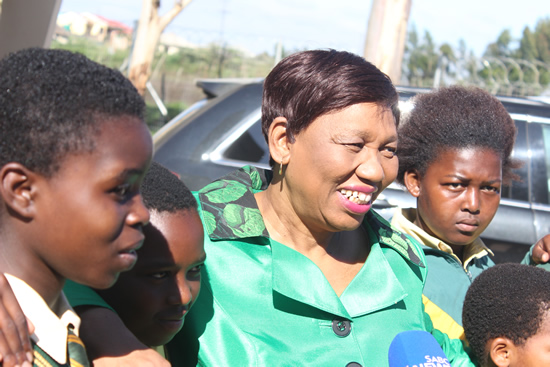 The Eastern Cape has received the lion's share of government's multi-billion Rand Accelerated Schools Infrastructure Delivery Initiative (Asidi) programme, with over half of the schools built as part of the programme in the province, President Jacob Zuma said.
 The President was speaking at the sitting of the National Council of Provinces in East London shortly after Basic Education Minister Angie Motshekga launched Bhungu Junior Primary School near Libode built as part of Asidi. The school cost R24 million.
 Asidi is an R8.2-billion programme that is part of government's Strategic Infrastructure Projects effort, which aims to replace unsafe mud, asbestos and plank structures with solid structures.
 "In the Eastern Cape alone, government has to date built 130 new state-of-the-art schools," said President Zuma.
Many of the schools built through Asidi have computer labs with Internet access, science laboratories and resource centres. Being no-fee schools in poor areas, they also have nutrition centres.
 Since September this year, the Department of Basic Education has handed over no less than seven state-of-the-art schools to communities in the Eastern Cape, among them the R49 million Mxhume Secondary School and the R22 million Luxeni Secondary School in villages outside Lusikisiki and Mthatha.
 Since its inception in 2011, Asidi has provided water to 617 schools, sanitation to 425 schools and electricity to 307 schools that previously did not have access to these basic amenities.
Speaking during the opening of Bhungu Junior Primary School, Minister Motshekga said 217 replacement state-of-the-art schools have been built and handed over to communities nationally. 
 "Since 2014, we have provided electricity to 180 schools, sanitation to 167 schools and water to another 248 schools. We will not rest on our laurels until every South African learner has access to state-of-the-art school infrastructure," she said.