African news
The African Union (AU) is working to address the paradox of the two Africas by 2063.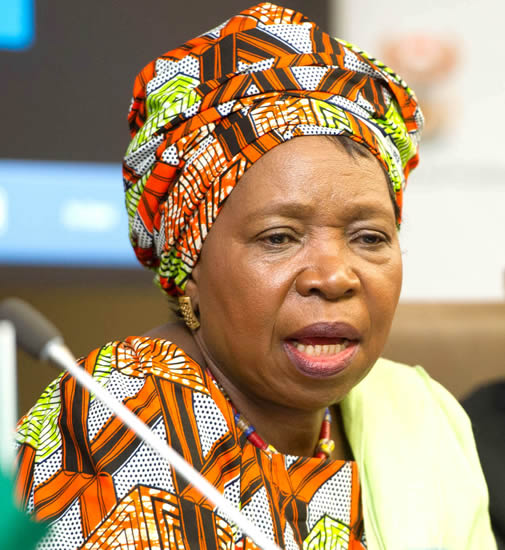 The AU aims to realise its vision of an integrated, peaceful and prosperous Africa driven by its own citizens and playing a dynamic role in the world.
This is according to former AU Commission Chair Dr Nkosazana Dlamini Zuma who delivered the State of the African Union address in eThekwini in KwaZulu-Natal late in December 2016.
Dlamini Zuma recalled that in 2013 the AU had recommitted itself to "complete the decolonisation process, to protect the right to self-determination of African people still under colonial rule, pledge solidarity with people of African descent and the African Diaspora in their struggles against racial discrimination."
Agenda 2063 is a plan for prosperity
Africa has been referred to as 'the development challenge of the 21st century' so the goal of the AU is for the continent
to enter an era of "Africa rising" said Dlamini Zuma.
Despite its relatively young and rapidly urbanising population, abundant mineral oils and gas resources, productive land, diverse eco-systems and fauna and flora, the paradox of a rich and a poor Africa remains in place. Of the 48 least developed countries in the world, 34 are in Africa.
"The commitment to create a prosperous continent is at the centre of our continental framework to move from the Africa we have to the Africa We Want by the year 2063 through Agenda 2063," said Dlamini Zuma.
Agenda 2063 is a pledge to place African people, especially children, the youth, women and the elderly at the centre of the AU's work.
"The framework draws lessons from past experiences and programmes." These lessons were discovered through "unscripted consultations with various stakeholders and sectors including the media, academia, cultural workers, youth, women and the private sector," said Dlamini Zuma.