The class of 2016 performed well. Here are some of the country's top-performing achievers.
1. Top overall and best Mathematics learner
CONRAD STRYDOM, HERMANUS HIGH SCHOOL, WESTERN CAPE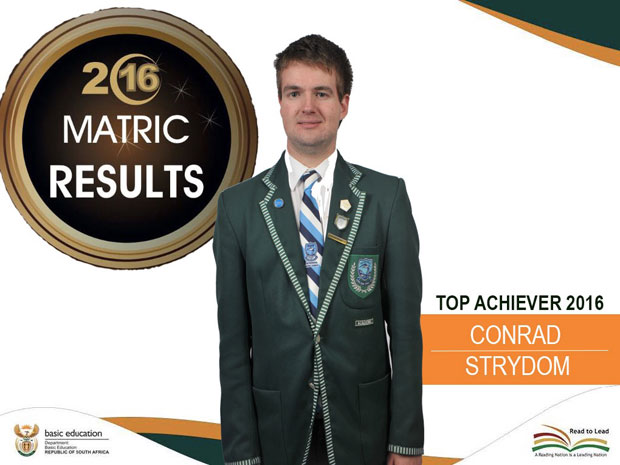 Strydom expressed his appreciation to his principal and his teachers for being dedicated and supportive in guiding him to winning Olympiads and emerging as a top achiever for his school.
"Sometimes I wish I could have gotten more time to spend on my work but on a whole, I have had a very great year and many achievements.
While he prefers not to speak about obstacles that could have affected his journey to being a top achiever, his learning abilities were quite delayed in primary school and due to problems with his eyes, he only started reading at age eight.
2. Top learner Quintile One
KARABO MOREMI, DENDRON SECONDARY SCHOOL, LIMPOPO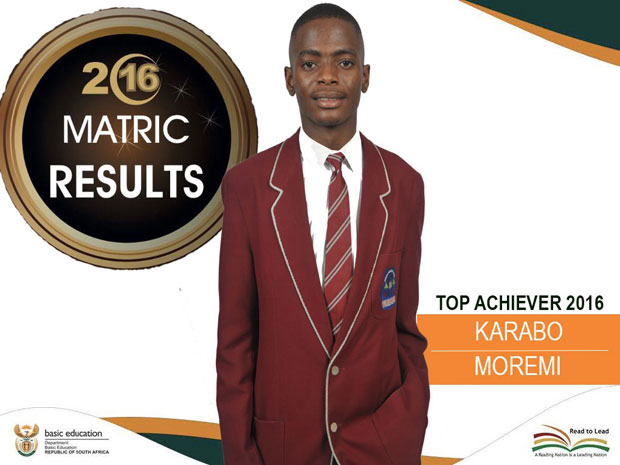 Having battled with the accounting subject early in the year, Moremi had to dig deep and find a solution.
By the end of the year, he says he was mastering the subject - thanks to his teachers and the effort he put into his studies.
Plans for the future include doing Actuarial Science at the University of Cape Town in record time, he said, and coming home and deciding on the way forward on how to be self-employed.
3. Top Physical Science learner
NOMAAN MULLA, HOERSKOOL ROB FERREIRA, MPUMALANGA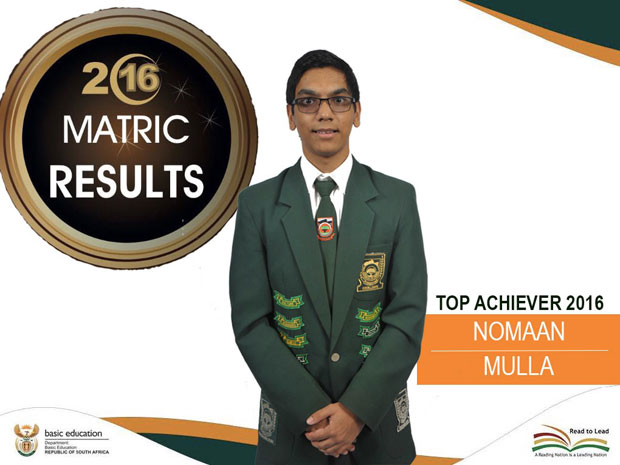 Last year Nomaam Mulla lost his grandfather who had been suffering from Alzheimer's disease. Seeing his grandfather battle the disease over the years inspired him to pursue a career in medicine in the hope of becoming a neurosurgeon.
"I want to see how I can help other Alzheimer's sufferers."
He has been accepted at Wits University to pursue a degree in medicine.
4. Top learner with special education needs
ZACHARIA NYATHI, RIVONI SCHOOL FOR THE BLIND, LIMPOPO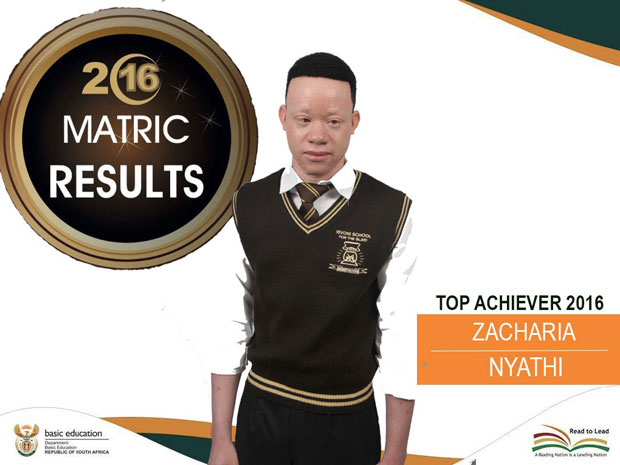 Nyathi from Mpumalanga passed Grade 12 with flying colours at the Rivoni School for the Blind in Limpopo and plans to pursue a law degree so that he can work closely with young people and represent those that are less privileged.
5. Top mathematics and physical Science learner
BRONSON RUDNER, SA COLLEGE HIGH SCHOOL, WESTERN CAPE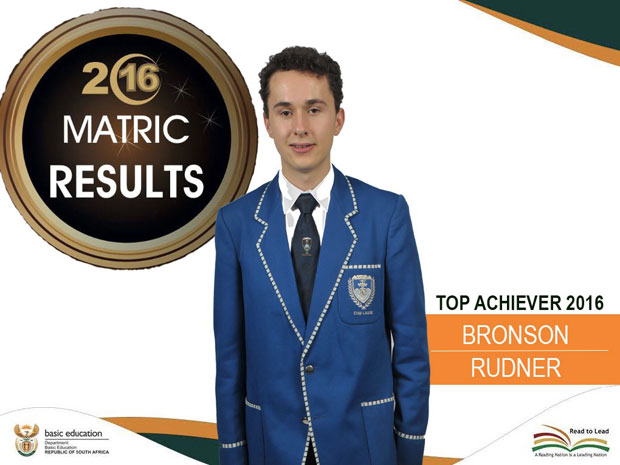 Rudner from Woodstock in Cape Town says he has had a good year.
He intends to study mathematics, physics,  applied maths and computer science at the University of
Cape Town.