"As we get closer to the festive season people need to be aware of scams that could rob them of their money."
City Power is warni-ng residents of Johan-nesburg to be on the lookout for three men pretending to be employees of the energy utility.
The three target prepaid meter customers and pretend that they are employees of City Power. They then threaten customers that if they do not pay them for their electricity bill, they will cut their power supply. Customers are urged not to make any cash payments to contractors or officials requesting money for outstanding electricity bills; instead customers are encouraged to make payments only at the City of Johannesburg customer walk-in centres or at the utility's offices.
The utility has partnered with authorities on an anti-corruption drive to eliminate criminal incidences like these from recurring. The anti-corruption aims to fight against corruption and misconduct on the part of its officials, service providers and customers.
To date, 851 cases have been registered with SAPS and the prosecuting authorities relating to cable theft, malicious damage to property and meters. Cases include domestic and large power users. As many as 782 arrests have been made and there have been convictions in 274 cases.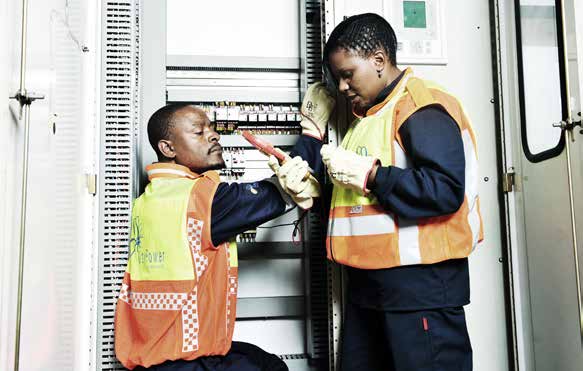 How to identify City Power officials:
City Power officials always carry their identification cards each with an expiration date.
Officials will not ask for cash payments for unpaid bills from customers. Payments should strictly be made at City Power offices.
Customers can anonymously report incidents of fraud and corruption or any suspicious officials to the hotline 0800 002 587 or send an e-mail to anticorruption@tip-offs.com
Meanwhile Ekurhuleni Metropolitan Municipality and the City of Cape Town have experienced similar problems.
"When our officials visit people, they will be wearing municipal gear and will have some sort of identification and there will be a number on their municipal gear that you can call to confirm if they are indeed employees of the municipality," said Ekurhuleni's Themba Gadebe. 
Spokesperson for the City of Cape Town Priya Reddy said the method used by the people posing as municipal officials is not in line with how the city does its business.
"The city can assure the public that the modus operandi described does not conform to our processes. Our field staff do not handle cash; all such transactions are done at the city's customer centres or via the appropriate electronic channels."
Members of the public can verify officials by calling: 0860 103 089 to confirm whether work is indeed being carried out in their area.