THE OLD SAYING,  light at the end of the tunnel holds true for residents for Vaal Huise in Reiger Park, Boksburg.
After spending almost a decade without electricity, 12 households in the informal settlement switched on lights for the first time.
To celebrate the special moment in their lives, Mayor of Ekurhuleni Mzwandile Masina joined the residents for the switch on.
For Lucille Ruiters (60) the days of using candles will be a thing of the past and having electricity in her house will improve her life. 
"The municipality has indeed delivered us from the days of using hazardous sources of power such as paraffin stoves, coal and candles. I have a fridge, stove and a TV. Our lives have significantly changed," she said.
The municipality spent R120 000 on electrifying the informal settlement.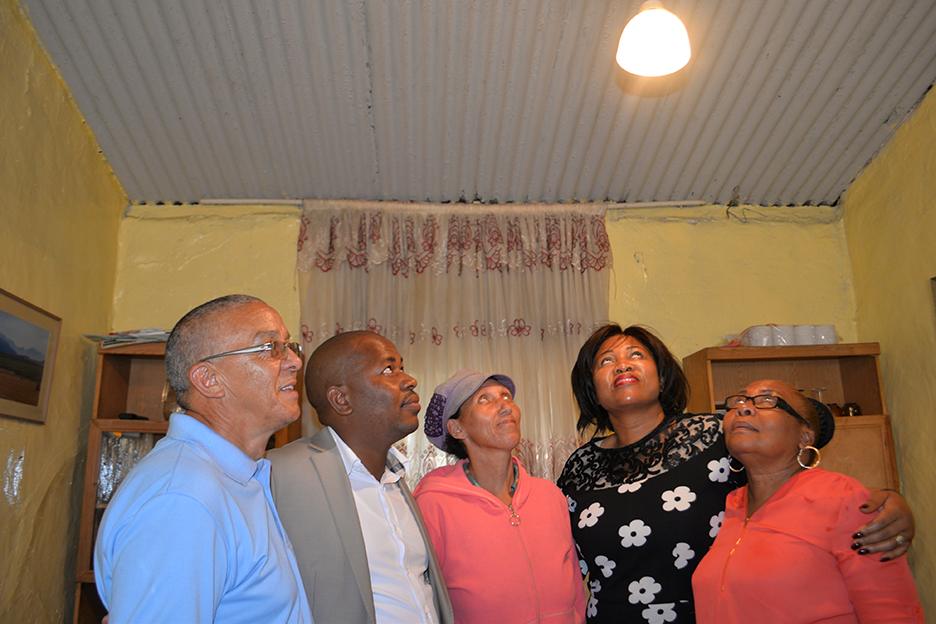 Mayor Masina urged the residents to use electricity sparingly to avoid putting the grid under pressure.
"We have heard your request for electrical services. Now we ask that you avoid illegal connections. If you have backyard dwellers make sure their electricity is connected legally following the correct procedures," said Mayor Masina.
The project included the installation of underground cables, pre-paid meters and projective boxes.
The projective boxes will supply the main distribution box inside the houses. The households were also fitted with standard ready-boards that provide three plug points and a light in the house.
Residents will receive 100 kilowatts of free basic electricity with every month's first purchase ,which is sufficient for having the lights on at night, watching TV on average for three hours and boiling the kettle at least four times before using their prepaid token.