FROM THE UNION BUILDINGS a message from the President
Government has rolled up its sleeves and pulled up its socks to bring more services and opportunities to greater numbers of South Africans.
As South Africans, we should all be encouraged by a combination of indicators from government departments and provinces, on the one hand, and the Auditor-General, on the other, that shows we are steadily marching in the right direction.
Just a few days ago, Cabinet received quarterly reports from departments showing how we are implementing our Programme of Action, in line with the National Development Plan.
We learned that between 1 July and 30 September, the Department of Small Business Development supported 149 enterprises. In addition, 104 cooperatives were supported through the Co-operative Incentive Scheme. These interventions are unlocking the potential of SMMEs, cooperatives, township and rural enterprises.
In the agricultural sector, 172 new agricultural enterprises and 23 non-agricultural enterprises were supported through various initiatives.
An additional 337 existing SMMEs were identified and will be supported with training and market access. Furthermore, 240 cooperatives were supported through the Cooperative Incentive Scheme.
Also in the quarter under review, Invest SA facilitated of R18.2 billion mostly in large scale gas-to-power projects.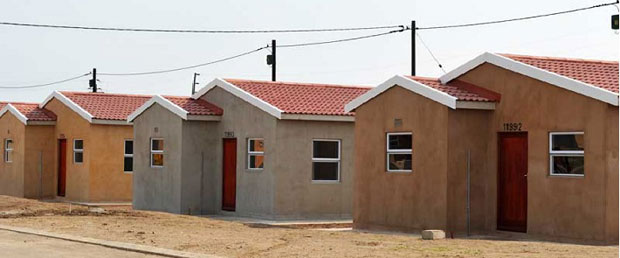 In the fight against crime and the quest for a safer South Africa where all citizens are and feel safe, Cabinet learned that almost all – 98.9 percent – of police stations have functional Community Police Forums which contribute to a safe and secure environment for communities.
Progress is being continually made in the fight against corruption. Fifty-eight (58) persons were convicted in relation to reducing corruption amongst government officials in the reporting period. Five (5) persons were convicted for corruption or offences relating to corruption where the amount involved per case(s) is more than R5 million and value of freezing orders obtained are R185 million.
Government is also making sound progress in restoring the dignity of those who suffered during apartheid.
In the three months to September, 54 400 hectares (ha) of strategically located land was acquired and allocated and 51 188 ha were allocated to smallholder producers. 6 530 ha of the acquired land was allocated to farm dwellers and labour tenants.
Of the 112 land claims that were settled 57 were in the rural areas benefiting 2 553 people in 467 households.
Recently, the Chief Land Claims Commissioner approving the Phase 2 Submission for the settlement of the Masinenge Community land claim and the Mtshali Family claim through the payment of financial compensation.
The total value of the Masinenge settlement is R7, 100,608.00 for the benefit of 64 households who were verified as victims of land dispossession. The Commission on Restitution of Land Rights has, during the period 1 April 2016 to 31 October 2016 paid-out close to a billion rand in compensation to land claimants who were dispossessed of their rights in land.
Apart from government's own assessments, the Institute of Race Relations recent report, "Life in South Africa: Reasons for Hope" looked at how life in South Africa has improved in the past 20 years.
The total number of people with jobs doubled from 7.9-million in 1994 to 15.6-million in 2015; access to formal housing increased by 131.3 percent from 1996 to 2016; university enrolment rates increased by 281.4 percent from 211,756 in 1985 to 807,663 in 2014; the number of new HIV infections dropped from 646,806 in 1999 to 321,497 in 2015; there has been a 62.5 percent increase in healthcare professionals in the public sector between 2000 to 2015; and the murder rate has fallen by 49.3 percent since 1994.
At the same time as Cabinet received these reports, the Auditor-General (AG) reported a progressive, marginal three-year improvement in national and provincial government audit results.
The AG, Kimi Makwetu, reported that between 2013-14 to 2015-16, 24 percent of departments and entities improved their audit results; 14 percent regressed; while the results of the majority (62 percent) remained unchanged. During this period, public entities fared the best with continuous improvement year on year; however, the audit results of departments regressed in 2015-16.
The AG commended departments for improving leadership and for addressing weaknesses in financial controls.
These achievements tell a story of a South Africa where the real challenges we face in addressing poverty, unemployment an inequality are being defeated by a government working together with communities, labour, business and our regional and international partners.
Our reasons for hope are growing by the day, project by project, and our changing reality is the product of the inspiration and hard work of every South African who plays their part in our nation's journey.
FAST FACT
172 new agricultural enterprises and 23 non-agricultural enterprises were supported through various initiatives.