International Relations
South Africa and Zimbabwe have reaffirmed their commitment to strengthen cooperation across numerous fields, particularly trade, investment and finance.
President Jacob Zuma recently visited Zimbabwe for the inaugural Bi-National Commission (BNC) Summit in Harare. The BNC was co-chaired by President Zuma and Zimbabwean President Robert Mugabe.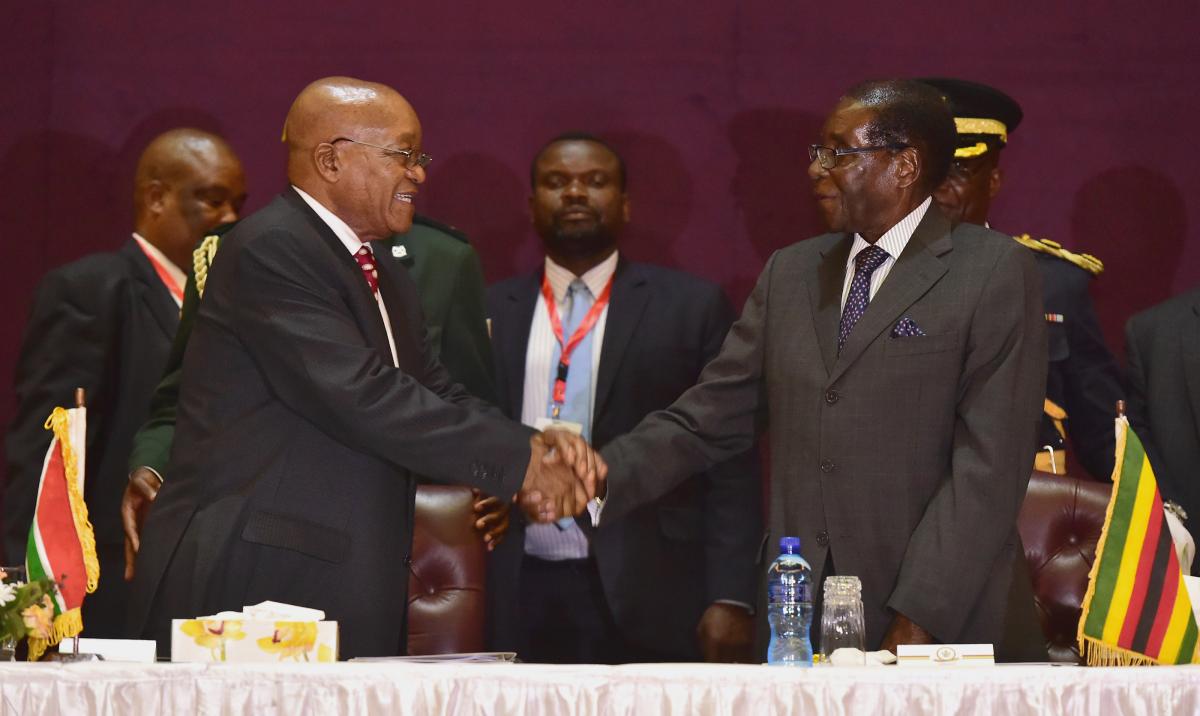 A joint communique issued at the end of the BNC showed that since its inception in 2015, the BNC has made considerable progress in strengthening bilateral cooperation in sectors such as trade, investment, finance, health, labour, education, training, women and gender, sport and recreation, mining, tourism, energy, transport, infrastructure development, information communication technology, science and technology, tourism, immigration, defence and security.
"The two Heads of State expressed satisfaction with the strong historical and fraternal relations existing between the two countries and reiterated their commitment to continue to enhance these relations. They also reviewed a wide range of regional and international issues," read the communique.
The Presidents noted the growing economic cooperation between the two countries, and agreed to establish a Joint Trade and Investment Committee by the end of the first quarter of 2017.
To date, South Africa and Zimbabwe have signed 38 agreements and memoranda of understanding. President Zuma and President Mugabe urged the various departments to implement, as a matter of urgency, these instruments.
Beitbridge-Musina One-Stop Border Post
The BNC stressed the urgent need for the establishment of a One-Stop Border Post at Beitbridge-Musina, as decided by the Joint Permanent Commission at Victoria Falls in 2009.
"To that end, the commission decided to finalise the modalities for its establishment by the time of the next BNC in 2017," said the communique.
Drought, wildlife matters
The BNC noted that illegal trade in ivory and other wildlife products remains a concern for both countries. The two countries agreed to further collaborate in finding solutions to the illegal wildlife trade challenges including through joint law enforcement operations.