There are currently over one million people receiving disability grants. People with disabilities not receiving a grant can apply at their local South African Social Security Agency (SASSA) office.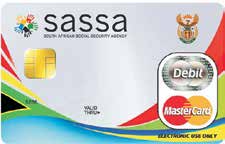 To qualify you must: 
be a South African citizen or permanent resident or refugee and living in South Africa at the time of application.
be between 18 and 59-years-old.
not be cared for in a state institution.
have a 13-digit, bar-coded identity document (ID).
not earn more than R69 000 if you are single or R138 000 if married.
 not have assets worth more than R990 000 if you are single or R1 980 000 if you are married.
undergo a medical examination where a doctor appointed by the state will assess the degree of your disability.
For more information, visit your nearest SASSA office or call 0800 601 011