The astronomy hub that is taking place in the Karoo is not only transforming science but also dramatically changing lives.
On course to becoming an astronomer from the Karoo, 21-year-old Janethon de Klerk's journey has not been smooth sailing.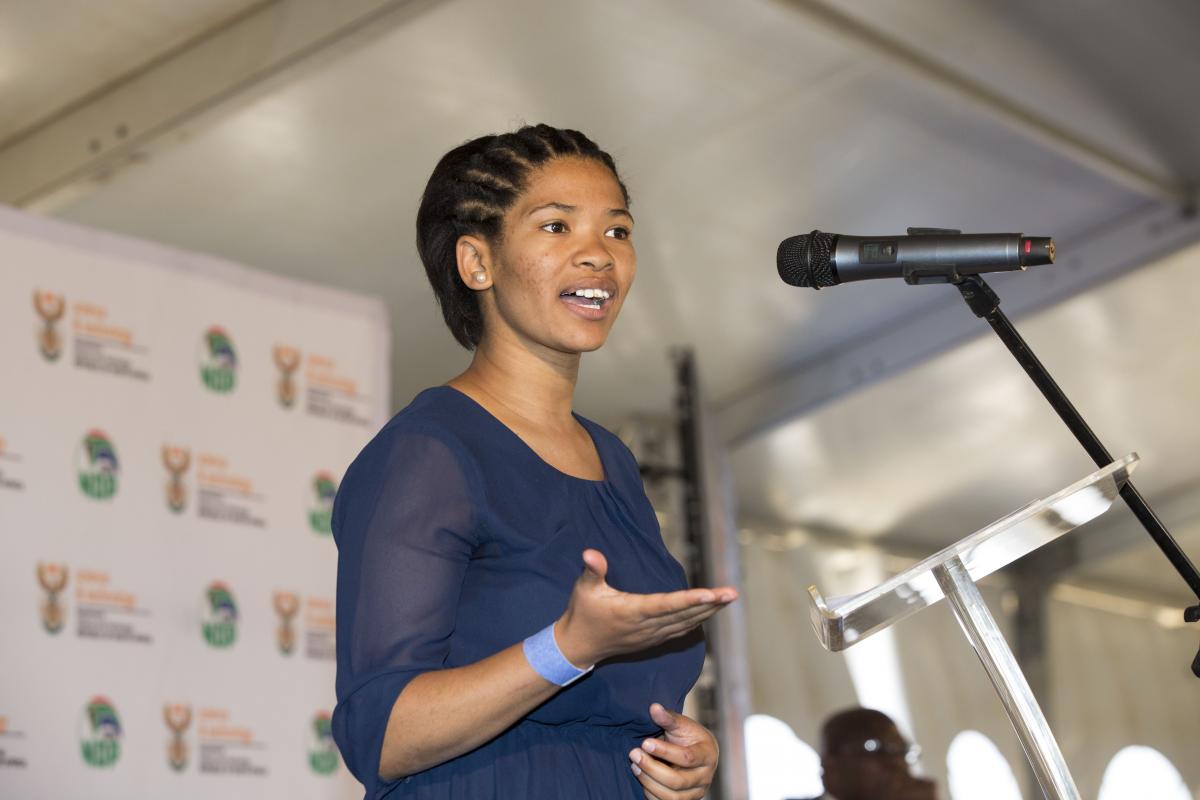 After growing up with her grandparents in the small Northern Cape town of Van Wyksvlei, she moved to Carnarvon and enrolled in Grade 10 at Carnarvon High School. At the time, she moved in with her single mother, who is a domestic worker.
Things started to look up when she got a bursary from the Square Kilometre Array South Africa (SKA SA) in 2014 before starting Grade 11. The bursary also includes hostel accommodation and scholar support.
She continued to do well in her studies and received a tertiary education bursary from SKA SA.
Janethon is studying towards as BSc degree in physics and mathematics at the University of the Free State. In her first year of study she achieved three distinctions for computer literacy, mathematics and chemistry.   In an interview with Vuk'uzenzele, De Klerk said her first semester was her toughest challenge – but thanks to the support she received from her family and the SKA SA school programme co-ordinator, Chantel Mathison, she not only pulled through but excelled.
De Klerk is one of the many Northern Cape students to receive bursaries from the SKA project office. 
During the recent launch of the 64-dish MeerKAT radio telescope in Carnarvon, Deputy President David Mabuza said 961 bursaries in science and engineering have been awarded so far. This includes 133 bursaries for recipients from other African countries.
"Next year is my third year, then I will have my undergrad computer science degree. I also want to include astronomy modules in my Honours year," said De Klerk, explaining how her studies and her exposure to the SKA SA have sparked her determination to aim for the stars and become an astronomer.