Losing a parent through death is devastating and can be the beginning of difficult times for many young people, but for Thabang Mokwele it meant having to work harder in order to survive.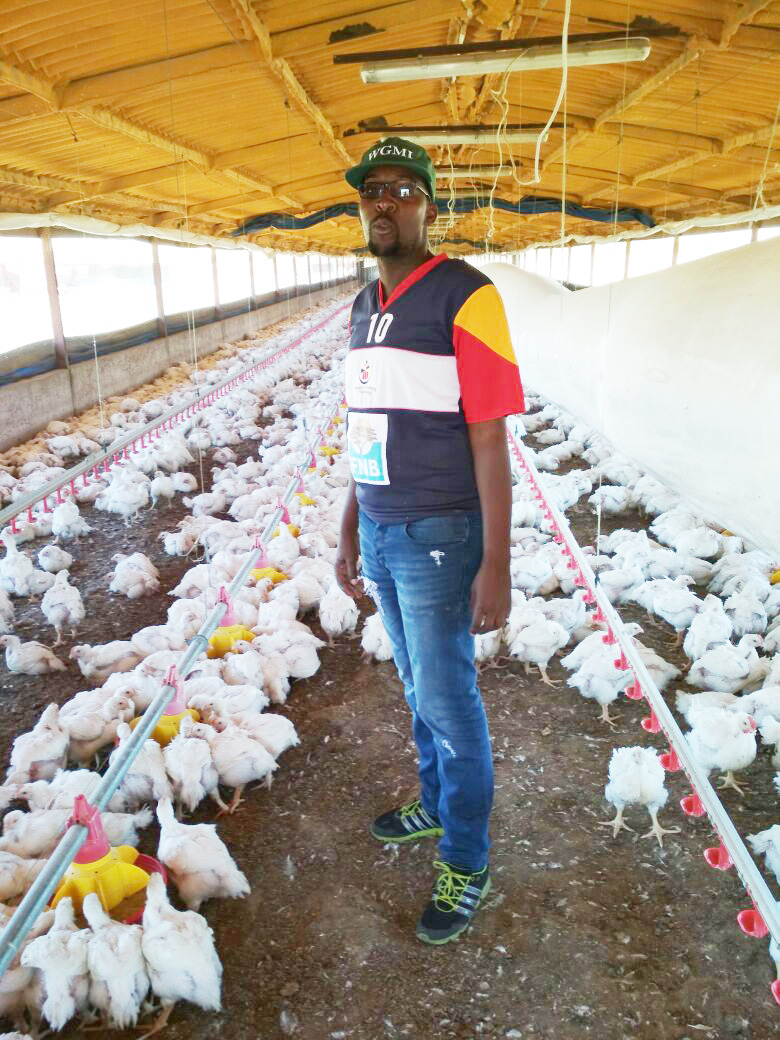 As a child who grew up in a family farm near Ventersdorp in the North West province, Mokwele had to take over the reins when his father passed on in 2009. He was only 22 years old.
"I had to drop out of an Information Technology course in order to sustain the farm after my father's burial. I could not let the farm die on my watch," he said.
He is passionate about farming because it has been the main source of income for his family all his life.
Five years later when the family farm was stable he went on to start his own farm Thaba-Kwena Projects PTY (LTD) in Lichtenburg. Recently he was crowned the overall winner for the 2018 Young Farmer of the year award in the North West province.
Mokwele (31) also won the award for Best Youth Commercial Enterprise.
 "I want to thank the department and all the people who supported me to start my business. I am where I am today because of them." said Mokwele.
His farm specialises in broiler production and he started it with an investment of only about R40 000.
Broiler production is the breeding of chickens  for meat production.
Back in 2014, he started with only 45 000 chickens per cycle but to date the farm has ten broiler houses with a capacity of 15 000 chickens each producing at least 150 000 birds per cycle. The cycle runs for about 35 days.
He has been able to create 12 permanent jobs and employs 16 casual workers.
Mokwele supplies Kroon's Gourmet Chickens with stock through a contract with the company.
The farm received financial support of nearly R1 million from the department to help pay for electricity and purchase of feed.
He encourages other young South Africans to look at farming as a business that can yield many  financial benefits.