Nyadzani Rerani is an entrepreneur at heart who has proven that farming has a wealth of benefits.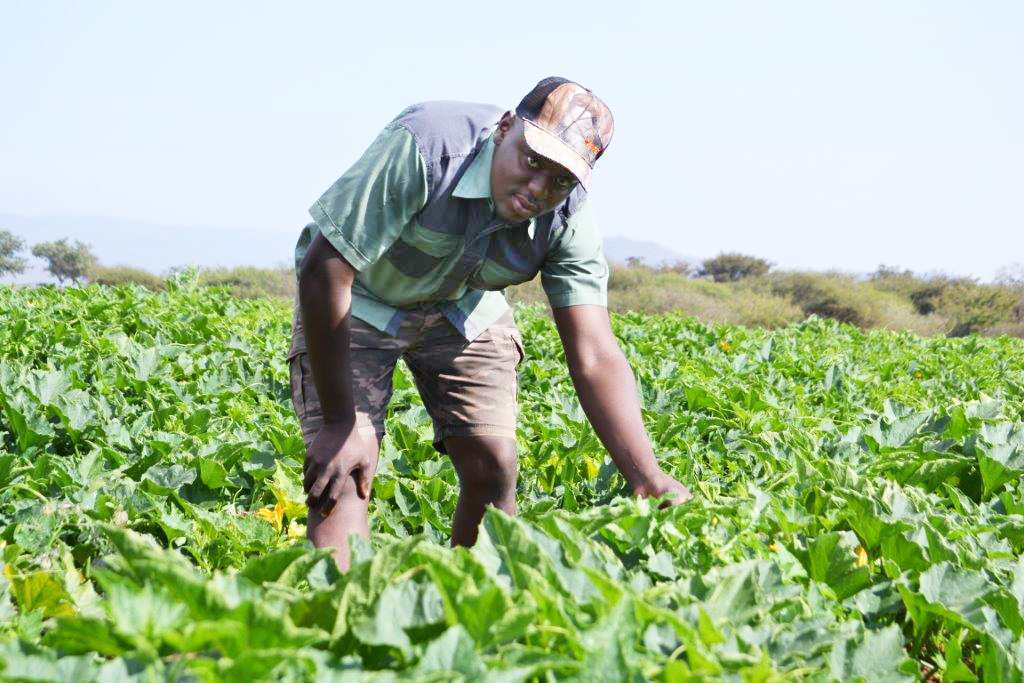 When Nyadzani Rerani completed his degree in nature conservation six years ago the idea of working for someone else was furthest from his mind.
Instead the 28-year-old wanted to be an entrepreneur venturing into the business of farming in the rural village of Maluma outside Thohoyandou in Limpopo.
His dream was further encouraged when he started to frequently visit a 250 hectare farm which belonged to his friend's father in Nwanedi village which opened his mind to how exciting farming could be.
 Rerani said at the time his father had 15 hectares of land that was scheduled to be sold.
"I pleaded with my father not to sell our land situated in Ha-Mphaila because I had plans to farm it."
Rerani's very first stint in farming was planting mustard spinach on a half-hectare patch of land. From this harvest he saved every cent so he could grow the business. He decided to plant butternut on a one hectare piece of land.
"In the following season I decided to plant the butternut in two hectares and was able to hire one person to assist me with harvesting. I was already seeing myself as a commercial farmer and I worked very hard," he says.
Things took a turn for Rerani when a hailstorm damaged everything on his farm. However this did not discourage him. Instead he registered his company in 2016 with the help of the Small Enterprise Development Agency while the National Youth Development Agency helped him with a business plan.
 Rerani now employs 18 permanent workers, 14 of which are young people, but he also employs as many as 90 seasonal workers. 
"The government has assisted me with ten workers through the EPWP and I also have an intake of 11 learners from TVET colleges who are doing experiential learning in my farm."
He has leased an additional eight hectares of land where he is planting gem squash, pepperdew, chillies, tomatoes, green beans and butternuts. He supplies major retail shops around the district of Vhembe and also export his tomatoes to Mozambique.