On the cusp between winter and spring, August is a time for renewal.
Farmers and gardeners will tell you this is the time when we come out of the depths of the frozen winter and prepare to plant seeds or seedlings that bring beauty to our gardens and countryside, and nutritious crops to our tables in spring and summer.
It is somewhat fitting, therefore, that 49 years ago this month, 20 000 women from all over South Africa marched on the Union Buildings to hand over a list of demands calling for an end to apartheid.
In a world and country dominated by men at that time, nearly five decades ago, it was truly revolutionary for women to take such a bold stand and confront a regime that reserved its worst discrimination and disadvantage for black women.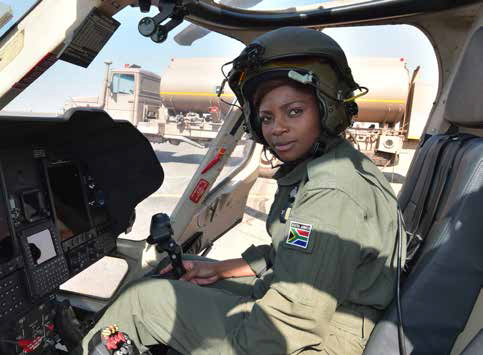 The march of women to a better life continues in our democracy today. In August 2015, Women's Month is a time for us to reflect on the challenges faced by women in our society and to celebrate the advances women have made during two decades of freedom.
Females account for just more than half – 51,3 per cent – of our population of 54 million. We should therefore make it our individual and collective mission to ensure that women and girl children enjoy their full Constitutional rights and entitlements.
The continuing struggle for equality for women is not a struggle to be fought by women alone; it is one to be waged by men and women alike because, as the progressive slogan says, "women's rights are human rights".
As South Africans, we can be proud of the fruits this struggle has yielded in 20 years.
This struggle, born out of the Women's March and the gender campaigns that gave rise to the March itself, has enhanced not only the lives of women but communities as a whole.
Our late, beloved Tata Madiba put it powerfully when he said: "Freedom cannot be achieved unless the women have been emancipated from all forms of oppression."
He also issued the following warning: "For every woman and girl violently attacked, we reduce our humanity. For every woman forced into unprotected sex because men demand this, we destroy dignity and pride. Every woman who has to sell her life for sex we condemn to a lifetime in prison. For every moment we remain silent, we conspire against our women. For every woman infected by HIV, we destroy a generation."
These are the very reasons South Africa has put in place a wide range of programmes to advance the role, status and quality of life of the nation's women.
While the challenges facing women are varied – some historical, others created by a changing world and society – we should not shy away from acknowledging the progress we are seeing in gender equity and the development of women and girl children.
South African women are serving not just the nation but all of humanity through leadership roles in the United Nations, the African Union and other international institutions.
At home, the profile of women in Cabinet, Parliament, provincial legislatures, courts and private sector boardroom is light years away from what it was in 1994.
Every day, across all sectors of our economy, we see women in roles that, once upon a time, would have been reserved for males; roles such as rock drillers in our mines; train drivers and crane operators; engineers and scientists at the Square Kilometre Array in the Karoo; heads of small businesses and large corporations; surgeons, football stars, security guards and award-winning farmers.
This is possible because our Constitution upholds the rights of women and enables our society to benefit from the unleashing of the full human potential of females who constitute the majority of people in our country and the world's general population.
Our National Development Plan calls for the creation of equal opportunity, which, the Plan says, is about making sure that people's choices in life, rather than their circumstances at birth – such as gender, race, ethnicity, place of birth or family background – determine their success in life.
Our National Development Plan's Vision 2030 is reinforced by the African Union's Vision 2063 which attaches equally great importance to the development of women as part of the development of all of humanity.
About six weeks ago, the 25th Summit of Heads of State and Government of the Assembly of African Union was held in Johannesburg, with women's development as the central discussion.
Addressing the Summit, United Nations Secretary-General Ban Ki-moon made the following call: "Women must be at the centre and front of all our lives. We have much more work to do to unleash [their] tremendous potential. They need better access to secondary education, decent work and economic opportunities. They need more help to combat maternal mortality and poverty, and genital mutilation. They need more protection from the scourge of violence at the hands of men and boys."
South Africa's commitment in this regard is clear from what we have already achieved since 1994 and our future plans were made clear in the African National Congress's election Manifesto in 2014.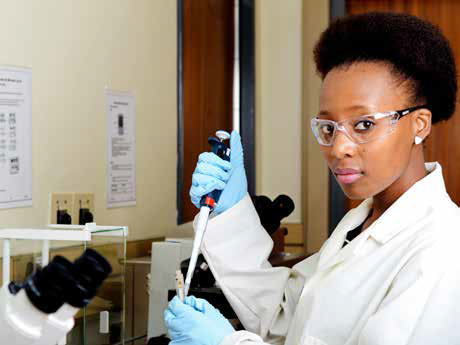 There we said that we would, among other things, identify opportunities such as school-feeding schemes, where local women can be mobilised through co-operatives to provide affordable, nutritious food to children while earning a decent living for themselves.
We also said we would step up our fight to reduce maternal and child mortality and promote women's health.
Linked to this, we will during this political term introduce measures to reduce unwanted pregnancies with a special focus on teenage pregnancies. This will encourage child survival, improve the lives of young women and markedly reduce maternal mortality. This will be done through education, information and the launch of a massive contraception and family planning programme.
We have already begun reducing the incidence of cervical cancer of the uterus in women by vaccinating girl-children in Grade 4 in government schools against the human papilloma virus which causes cervical cancer.
We also said we would implement the African Union-inspired Campaign on Accelerated Reduction of Maternal and Child Mortality in Africa (CARMMA). This will place mother and children, over five years, at the centre of our health care programmes.
At the same time, we will continue to prioritise incidents of domestic violence and crimes against women and children by further strengthening the Sexual Offences and Community Affairs Unit and combating violence against women and children from all angles.
These plans, like many we have developed in the last 20 years, become reality each and every day the lives of South Africans from all walks of life.
They become reality not because government has all the ideas and means to turn them into reality, but because South Africans in the public service and the private sector, in faith-based communities, in civic organisations and labour movements all pull together to create this better life.
Like gardeners and farmers emerging from the depths of winter, we should all recommit ourselves to new growth for the women of our country by planting and nurturing the seeds of empowerment and equality in our own lives and behaviour.
This will bring us the joy and fulfilment of seeing our nation blossom. This is a harvest we cannot afford to miss.
Happy Women's Month!