South Africa has renewed its commitment to having a generation of young people under the age of 20 who are free of HIV.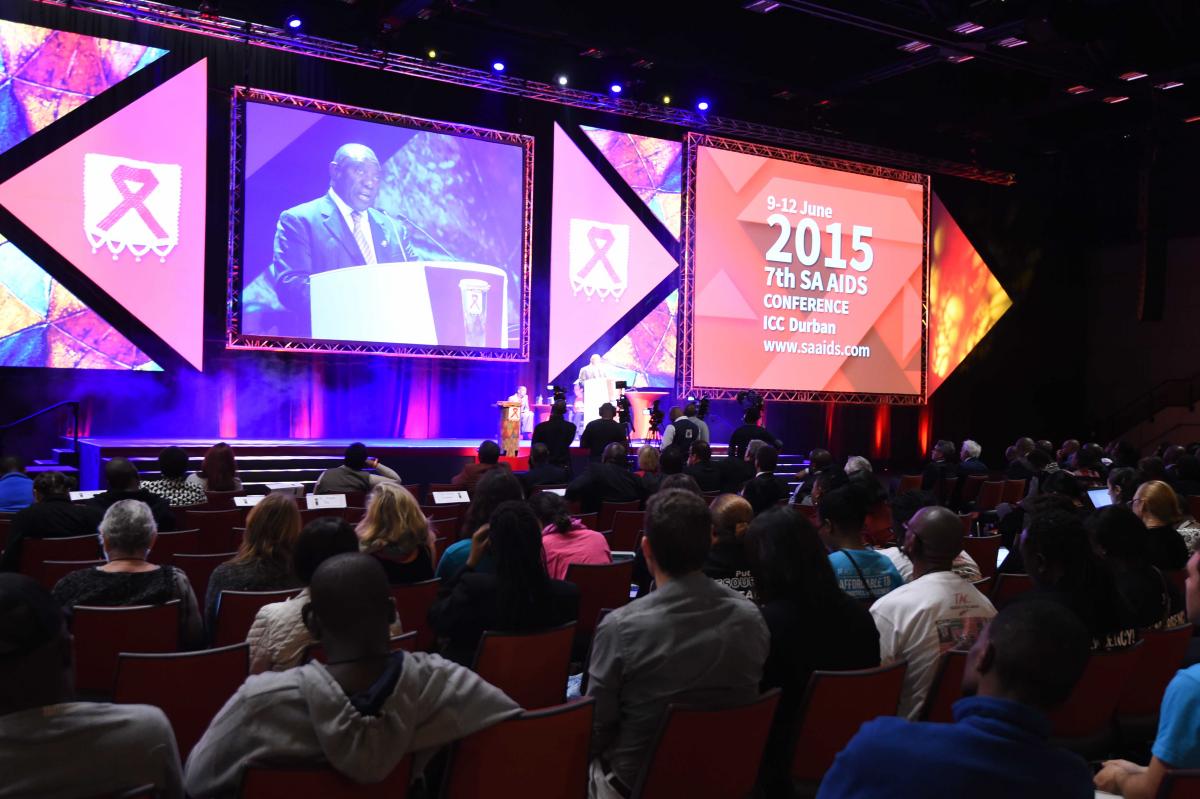 Deputy President Cyril Ramaphosa announced this at the 7th South African AIDS Conference held in Durban recently.
The conference is held every two years and looks at advances made in controlling and confronting HIV infections in South Africa and regional states.
"We renew our commitment to the achievement by 2030 of a generation of under-20s that is largely free of HIV. We shall not overcome this epidemic unless all of us accept that we have a responsibility," said the Deputy President.
South Africa has the biggest HIV treatment programme in the world, with more than three million people on antiretroviral medication.
In 2010, the country launched a national HIV counselling and testing campaign that led to 20 million people being tested in 20 months. 
"We distributed more than 700 million male condoms last year and have conducted more than 1.6 million medical male circumcisions in public facilities since 2010," added Deputy President Ramaphosa.
Fewer people dying of AIDS, TB
 "Life expectancy [has]… increased from 53 years in 2006 to 62.2 years in 2013.
 "HIV-associated deaths in pregnant women, infants and children under five have also declined."
 The Deputy President said the country had also seen a decline in new HIV infections since its peak in 2004, especially among those younger than 15.
 "We have reduced mother-to-child transmission dramatically, to less than 2.6 per cent in 2012."
South Africa is unique in that it funds more than 80 per cent of the HIV and TB response with funds from the fiscus.
"These are our own generated funds from all of us as South Africans," said Deputy President Ramaphosa.
The country has more than 6.4 million people living with HIV. More than 1 in 5 people with HIV in the world live in South Africa.
"We have about 450 000 new HIV infections and 360 000 new TB infections each year. That is a challenge that lies ahead of all of us," he noted.
A recent survey estimated that two million South Africans who are living with HIV still do not know their status.
"We need to find the resources to expand further what is already the largest HIV treatment programme in the world and ensure better adherence to treatment."
Need for HIV prevention campaign
 The Deputy President said the country needed a massive HIV prevention campaign that promotes condom use and discourages people from having sex with more than one partner.
 He said South Africa also needed to dramatically reduce the rate of HIV transmission among the youth.
"The results of the Human Scientific Research Council's (HSRC) 2012 National HIV Prevalence, Incidence and Behaviour Survey raised deep concern about the rate of new HIV infections in South Africa.
"A quarter of new HIV infections in the world occur in South Africa, sadly."
The HSRC survey also showed that one in four of these new infections occurs among young women and girls between the ages of 15 and 24.
"We must develop new and innovative responses that address the specific needs of young women."
According to the Deputy President the country also has to confront the reality that the astonishingly high rate of infection among young South African women has much to do with the behaviour of men.
"It has much to do with how men of that age – and older – relate to women."
Next year South Africa will be hosting the 21st International AIDS Conference.