Sabeth Gamede spent more than 50 years of her life living in a mud house. During rainy seasons, the 54-year-old had to deal with a leaking roof and a flooded house.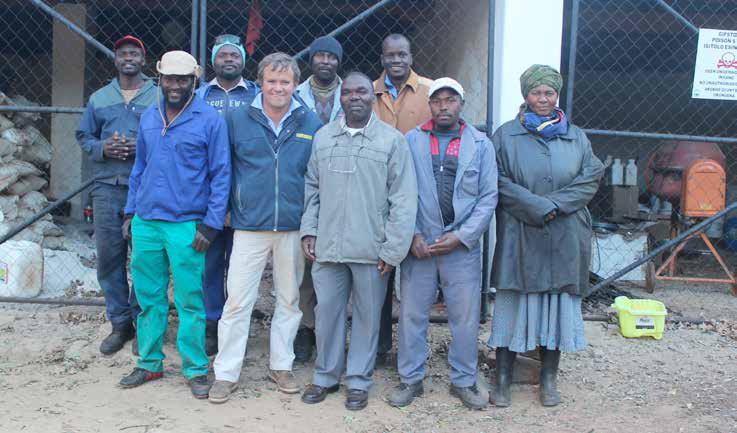 Today Gamede and her family sleep peacefully in their new six-bedroom brick-and-mortar house, which has electricity, proper windows and doorframes all built as a result of the profits she is making from farming.
Her life changed after her employer Dr Colin Forbes' decision to donate 10 per cent of his 5 600 hectare land to his farm workers to use for farming and use their profits to take care of their families and build decent homes.
With the help of Forbes, Gamede and 59 other farm workers from Amsterdam, Mpumalanga, established a cooperative called Mhlosheni. Sixty families are involved in cattle farming and growing maize, soya beans and potatoes as well as cultivating gum and wattle plantations.
Forbes, a physician by profession and also a farmer, mentors his employees, passing on knowledge about different aspects of farming to help turn them into commercial farmers. According to Gamede, the help they've been receiving from Forbes has empowered them.
"Our relationship with him is very good because he is always willing to help us. There's not many farmers who are willing to do what he is doing for us," she said.
Gamede added that Forbes often calls in agricultural experts to improve their skills, and gives them advice on running a farm. Since the handover of the land in 2011, Gamede and other farm workers have each earned about
R8 000 in profits at the end of each harvest.
Forbes said he is happy with the progress made by the farm workers and their positive response to the mentoring.
"They have responded well and I'm hopeful that some of them will get into commercial farming one day."
He added that with his approach to mentoring, the workers are guaranteed three major things - surety, on-site mentoring and free use of all equipment on the farm.
Forbes said he is willing to donate 10 per cent of his 5 600 hectares permanently provided that government buys it from him.
"All the money that will be made from selling that portion, I will invest back in the workers and build them proper houses," he added.