Motorist outside Gauteng will benefit greatly from a special feature in the new e-toll dispensation which offers 30 free gantry passes a year to infrequent users of the province's e-roads.
"This will bring great relief to people who only travel to Gauteng occasionally, perhaos for a wedding, a funeral or an annual holiday," says Vusi Mona, spokesperson for SANRAL.
Such commuters will not have to register for e-tags or have an account with SANRAL. The technology on the e-toll gantries will recognise the number plates and registration details of a visiting vehicle and not issue e-toll bills for infrequent users.
Mona says this new feature of the Gauteng e-t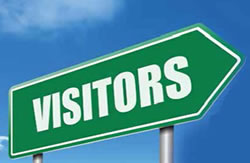 oll system will be phased in together with other details of the new dispensation over the next 18 months. Certain legislative changes are required and the technology will have to be adapted to make provision for the new exemptions.
Open road tolling is a specific feature of roads within the Gauteng freeway network and this system will not be extended to other provinces. Freeways in provinces such as Limpopo, KwaZulu-Natal, Mpumalanga and the North West make use of conventional toll plazas and payment is done at booths equipped with booms.
The Gauteng e-toll system is designed to manage the large volumes of traffic travelling on the province's freeway network. It is faster, more eEfficient and cuts travel time because motorists don't have to show down when passing underneath the e-toll gantries.
Mona says the exemption for infrequent users demonstrates that the intention of e-tolls is not to punish road users. "The vast majority of reasonable citizens are quite willing to contribute to the construction and maintenance of world-class road infrastructure."
Announcements on the introduction of the new exemptions will be made once the systems are in place. The 30 free gantry passes will be applicable for a 12-month period starting on 1 April each year.
Vehicle owners will not be able to "bank" their free passes from one year to another and once the 30 free allocations have been used up the bills will be calculated to include all the trips made, according to the new reduced rate of 30 cents per kilometre