By the time Tshediso Mohlala, 25, left high school, he knew that his calling was to be a teacher.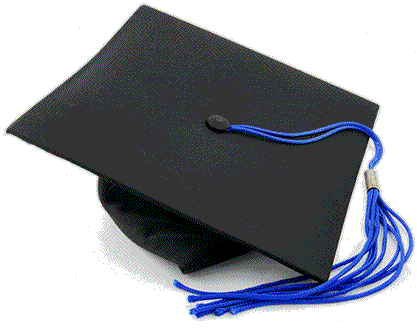 And thanks to the Funza Lushaka bursary programme, Mohlala was able to make his dream a reality.
He is one of thousands of students who have benefited from the bursary programme.
The Funza Lushaka bursary programme is a multi-year programme that promotes the recruitment of people to study teaching with the ultimate goal of encouraging teaching in public schools as a profession among people under the age of 30.
"When I got to the University of Johannesburg I realised that teaching was the only course that was suitable for me and one I knew I would enjoy doing."
Mohlala is a Mathematics and Physical Science teacher at Naledi High School in Soweto. He graduated in March this year and obtained a Bachelor's degree in Education.
"Last year when I was doing my third year I applied for the bursary scheme. I was lucky to be selected. The scheme covered tuition, as well as books and I also received a monthly stipend of R4 000.
He adds that he loves being in the classroom and finds it particularly exciting when his students perform experiments.
Mohlala said the country needs more teachers especially in Mathematics and Science.
"I think the department is doing a wonderful thing by giving South Africans who, like me, love teaching to get an education and advance the country.
It's important to invest in other young people. I do not see myself leaving the classroom. I am very happy being a teacher."
Strengthening the teaching profession
For 2015/16, the Department of Basic Education has allocated over R900 million towards the bursary scheme.
Since the programme's start in 2007 over 70 000 bursaries have been awarded. There are currently 13 500 bursars.
Although the bursary programme cannot fund all new student teacher candidates, it does fund 25 per cent of new student teachers registered at the country's 24 universities.
Bursars will be required to teach at a public school for the same number of years that they received bursary funding.
How to apply for a Funza Lushaka bursary
The Funza Lushaka bursary programme is open to all students who wish to complete a full teaching qualification.
Who can apply?
The programme funds students who want to specialise in education priorities such as the foundation phase namely Grades R to 3, specialising in indigenous African languages, as well as the intermediate and senior phase, which covers Grades 4 to 6 and Grades 7 to 9 respectively, majoring in Mathematics, Natural Science and Technology. 
It also includes the Further Education and Training (FET) phase, Grade 10 to 12 majoring in Accounting, Economics, Geography, Mathematics, Agricultural Sciences, Life Science, Physical Science and more.
The bursary is awarded on merit and on condition of exceptional performance, an exemption, endorsement or an admission to Bachelor degree studies pass at Grade 12 level.
For students wanting to specialise in the foundation phase, a pass in Mathematics or Mathematical Literacy at Grade 12 level is required along with a pass in a home language.
Applicants are also expected to have attained a standard grade pass of at least 60 per cent or higher grade pass of at least 50 per cent in matric in the two priority subjects in which they want to specialise.
According to the Department of Education, meeting these criteria does not mean automatic acceptance for the bursary.
The number of bursaries available is limited, and only the best students will be selected.
Where to apply
The applicant must fulfil the Funza Lushaka bursary requirements as well as those for admission to university. 
Individuals can only apply for the bursary once they have been accepted to the university of their choice and have been given a valid student number. The student number is needed in order to complete the Funza Lushaka apllication form online. After the form has been completed, two copies should be printed out: one for the candidate to keep as proof and the other to be submitted to the univeristy.
The application will only be considered once the university has received the document.
It is expected that applications for the bursary will be accepted from October 2015 and close in January 2016.
To apply and for further information visit: www.funzalushaka.doe.gov.za
For further information contact the Basic Education Hotline on 0800 202 933.