Written by More Matshediso
Sport, arts and culture
Government is increasing efforts to develop and empower the youth as they make up the majority of South Africa's population.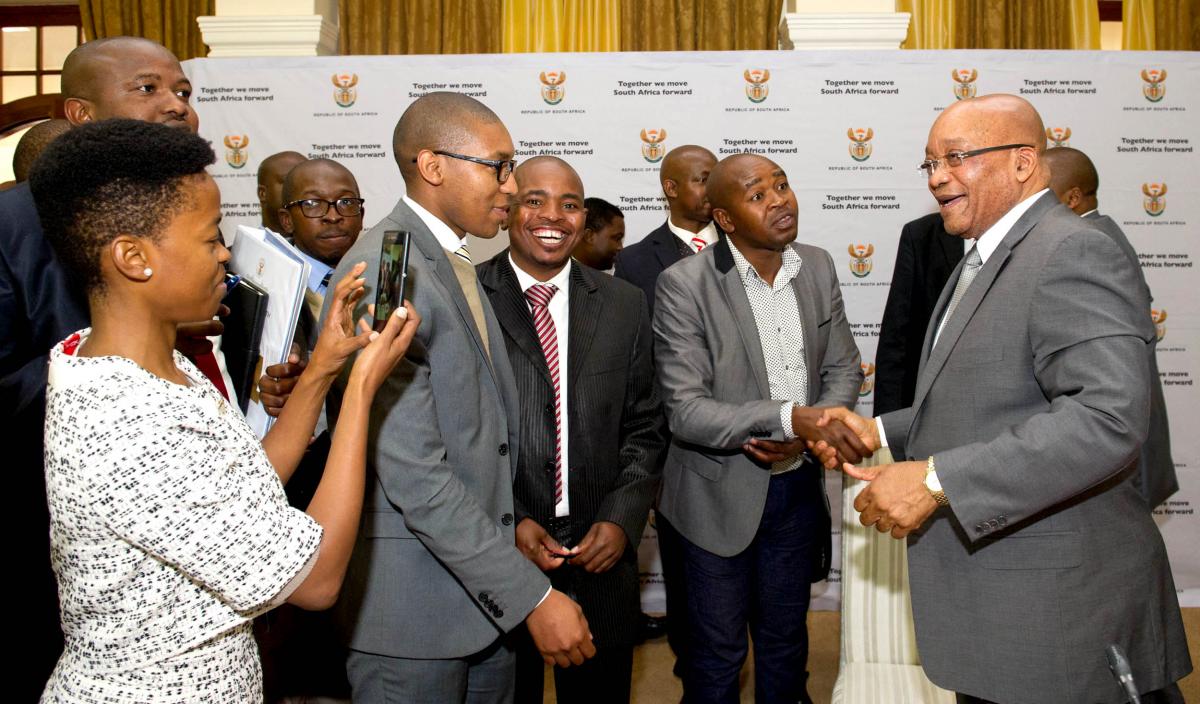 Recently, President Jacob Zuma launched the Presidential Youth Working Group in Pretoria. The programme is made up mostly of non-political youth organisations that have a mandate to advise The Presidency on how better to implement youth programmes and monitor the implementation of programmes aimed at the youth by various departments, among other things.
Speaking to Vuk'uzenzele at the launch, Tessa Dooms from Youth Lab said she was very impressed to see government including non-political youth organisations in its plans.
She said the newly established working group would help hold departments accountable for the viability of youth desks set up by government.
"It was recommended that we look at the already existing programmes meant for youth to see who is benefiting and how more youth can benefit from those programmes," Dooms said.
She added that the working group would also ensure that government and the private sector make use of best practices including youth participation, especially in rural areas.
The Presidential Youth Working Group was established to mainstream youth development and empowerment in the work of government.
Representatives of youth formations from various sectors including education, agriculture, small business, sports, religious sectors, health and youth development were represented at the launch. 
Executive chairman of the South African Graduate Development Association, Thamsanqa Maqubela, said young people needed to be included in the budget of the state, as they make up the majority of the country.
"We want to see the budget, not only of the National Youth Development Agency (NYDA), but we want to see institutions of civic organisations, also agriculture and mining included in youth budget allocation," he said.
Maqubela added that the youth did not want to be given hand-outs only but wanted to take part in programmes.
Maqubela felt that areas that need special attention included up-scaling graduate empowerment activities such as graduate internship programmes and increasing the numbers to 200 000 a year, standardising the internship stipend across all sponsors, and standardising the internship duration to 24 months for all graduates.
"We appeal to learners, students and graduates to know who they are and where they are going by setting goals. Let opportunities find you prepared so that you can live a life of purpose and add value to your country and the world through your career and talents."
Youth representatives also called on the private sector to work with government to help with youth development.
Following the meeting, Deputy Minister in The Presidency, Buti Manamela, said the working group would ensure that youth programmes were outcomes-based and beneficial.
The Deputy Minister said the meeting also discussed the National Youth Policy (NYP), which is tied to the National Development Plan (NDP), and aims to respond to the major challenges young people face. He said unemployment, poor skills levels and drugs were just some of these.
"The policy outlines initiatives and programmes that respond to these challenges which hinder our young people from taking charge of their destiny," he said.
These initiatives include capitalising on the R2.7 billion made available by both the Industrial Development Corporation and Small Enterprise Development Agency to finance youth-owned enterprises; speeding up the implementation of the Youth Employment Accord of 2013, as well as introducing interventions to provide unemployed and poor young people with income and opportunities for community service, among others.  
The Deputy Minister said the Department of Planning, Monitoring and Evaluation has established work-streams that will take the work of the Presidential Youth Working Group forward.
The work-streams are Economic Participation and Transformation; Education, Skills and Second Chances; Health Care and Combating Substance Abuse; Nation Building and Social Cohesion; and Effective and Responsive Youth Development Institutions.