Young people in Secunda, Mpumalanga, have taken control of their future.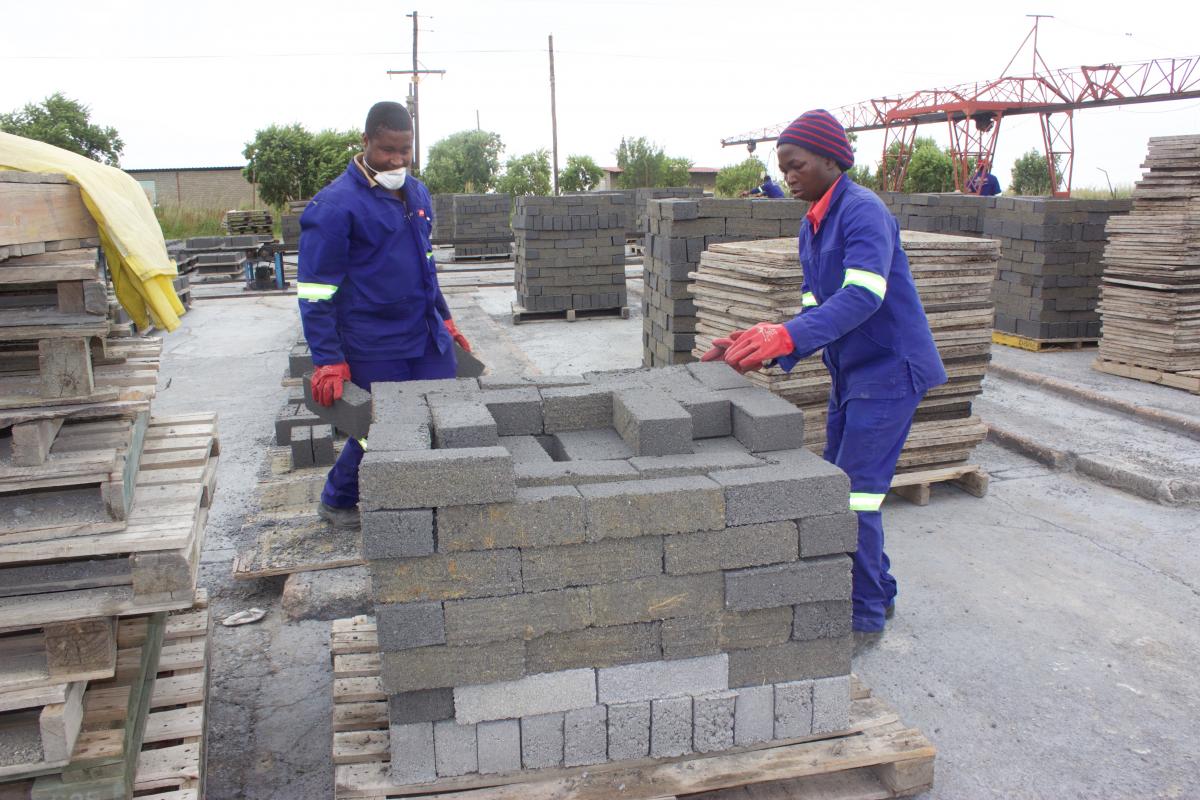 A group of young people who are part of the Govan Mbeki Fly Ash Consortium in Secunda are using fly ash from petrochemical giant Sasol to manufacture bricks, create jobs and clean the environment. They sell the bricks to local suppliers, construction companies, hardware store owners and individuals.
 
Fly ash is a waste by-product of the burning of coal for power and gasification. It contains toxins and metals and may be hazardous to humans and the environment when it leaches into underground water.
 
A group of companies owned by young people from various areas of the Govan Mbeki Local Municipality came together to form the Fly Ash Consortium and presented a proposal to the municipality.
The company, trading as Mr Brick, is situated close to the Sasol plant and has created 29 jobs for young people from the local municipality.
 
Out of the 29 jobs created, 19 are performed by males, and ten by females. Out of the 19 males, nine are youth under the age of 35; and out of the 10 females, five are young women. In total the factory employs 14 young people under the age of 35.
 
One of them is 26-year-old Tshidi Motloung from Embalenhle. Motloung has worked at the factory for six months.
"Since I started working here I am able to pay rent and assist my parents with groceries."
Bayanda Maseko, managing director at Mr Brick, says the factory produces maxi bricks and hollow blocks.
"
We produce about 6 500 maxi bricks per day, and 136 000 per month and we supply local hardware stores around Secunda.
"We also supply walk-in customers who need to purchase the bricks and we've got an account with some shops from around Secunda which are our regular customers."
The business started in April 2016 and so far Maseko is happy with the progress.
"The business has been running well and there's plenty of room for improvement."
Though the business is doing relatively well, there have been challenges. Maseko said one of the major challenges they face is proper additional equipment.  
"There's a few things that we need to optimise our production. One of the things we need is an additional trailer and a forklift because the one we have now is old."
However Maseko says they will not be deterred by the shortage of equipment.
"We make do with what we have, don't get me wrong. We are able to run the business and we [are] running it very well but there is room for improvement."