The Ravele Community Property Association are making a success of the land they received after claiming for restitution. Today they sell their fresh produce locally and abroad.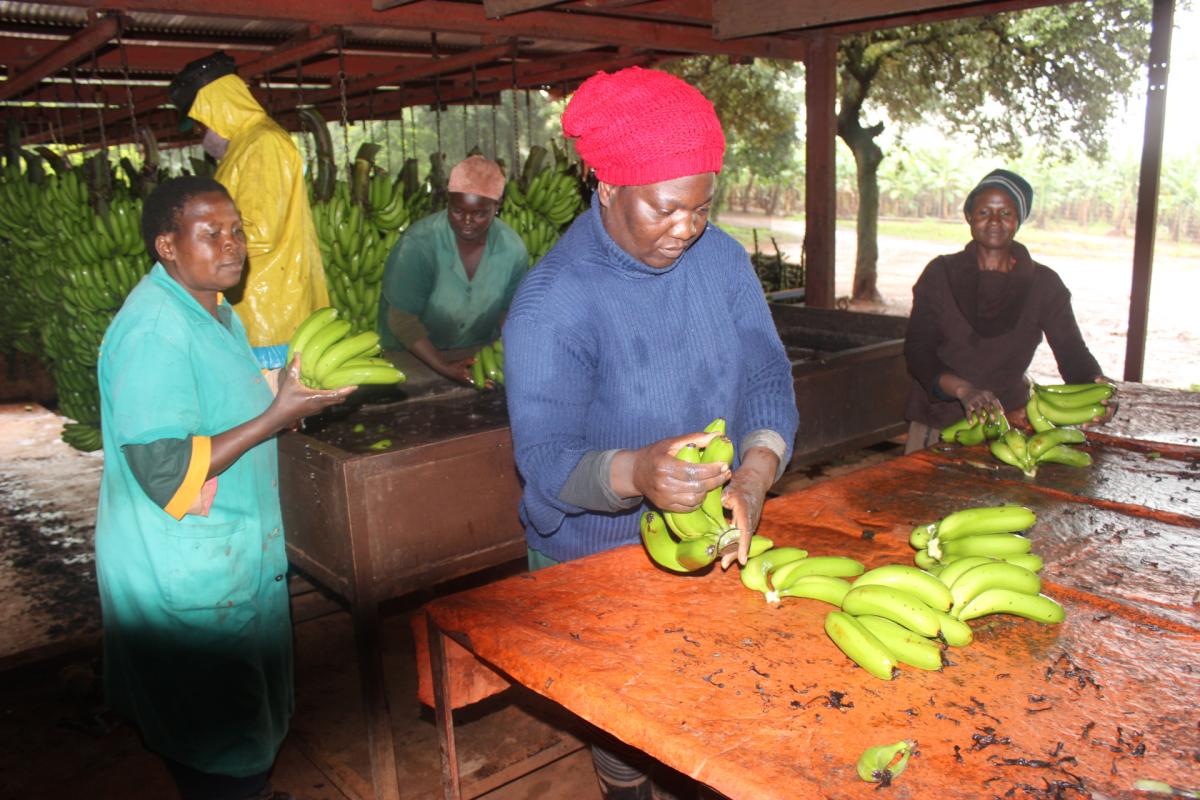 When the Ravele community outside Makhado, Limpopo, lodged a claim for their ancestral land, government was worried that the claim would affect economic activity in the region.
Little did government know that the claim would bring together long-lost relatives, create jobs, feed the community and even offer sponsorship to young people from the area.
The Ravele community in Levubu, 30 km east of Makhado, was displaced from its ancestral land. Unlike many other communities across the country, they did not let their misfortune stand in their way.
Government transferred 16 macadamia, avocado, banana, sweet potato and litchi farms worth R42 million in the subtropical Limpopo area to the Ravele Community Property Association (CPA) in 2005.
The business has survived liquidation and turned its fortunes around.
The CPA made a profit of R9.7 million last year and has put away R11 million in investments since 2014. Their profit margins have been rising. In 2014, the CPA made R3.5 million and improved to R5.1 million in 2015.
Bethuel Ravele stands guard at the gate. It's bucketing down and there is no sign of the rain letting up. It has been raining for the greater part of the week and the lush, drizzly and fertile Levubu valley outside Makhado is teeming with life.
The grass is green, mango trees cover the entire region and the banana trees resemble a green blanket stretching for kilometres. This is really Africa's Eden.
The CPA represents 324 families with 880 beneficiaries with the majority of them living in nearby villages. The CPA was formed in April 2004 but the claim was lodged in 1995.  
The tale of forced removal as told by his great-grandparents and his parents brings back sad memories for CPA chairperson Bethuel.
"They told us that the government of the day told them that this land is not suitable for black people because it is fertile and we had to make way for white people to come and stay in our land.
"They came and loaded our grandparents into trucks and gave them a small piece of land very far from here and others were taken to Nenzhelele."
Since taking over the farms, the CPA in partnership with a managing agent has divided the area into four business units, each managed by one person supervising a group of farm workers.
The four business units employ 175 permanent staff who are all from the community and employ 51 seasonal employees.
"The majority of our employees are from the community because we want them to be part of this project because it is their land and we cannot do this without their support," says Bethuel.