Advances in pharmacology mean that there are new drugs available for the treatment of Tuberculosis (TB) and drug-resistant, multi-drug-resistant and extensively drug-resistant TB. South Africa is the world's biggest user of a new drug called Bedaquiline.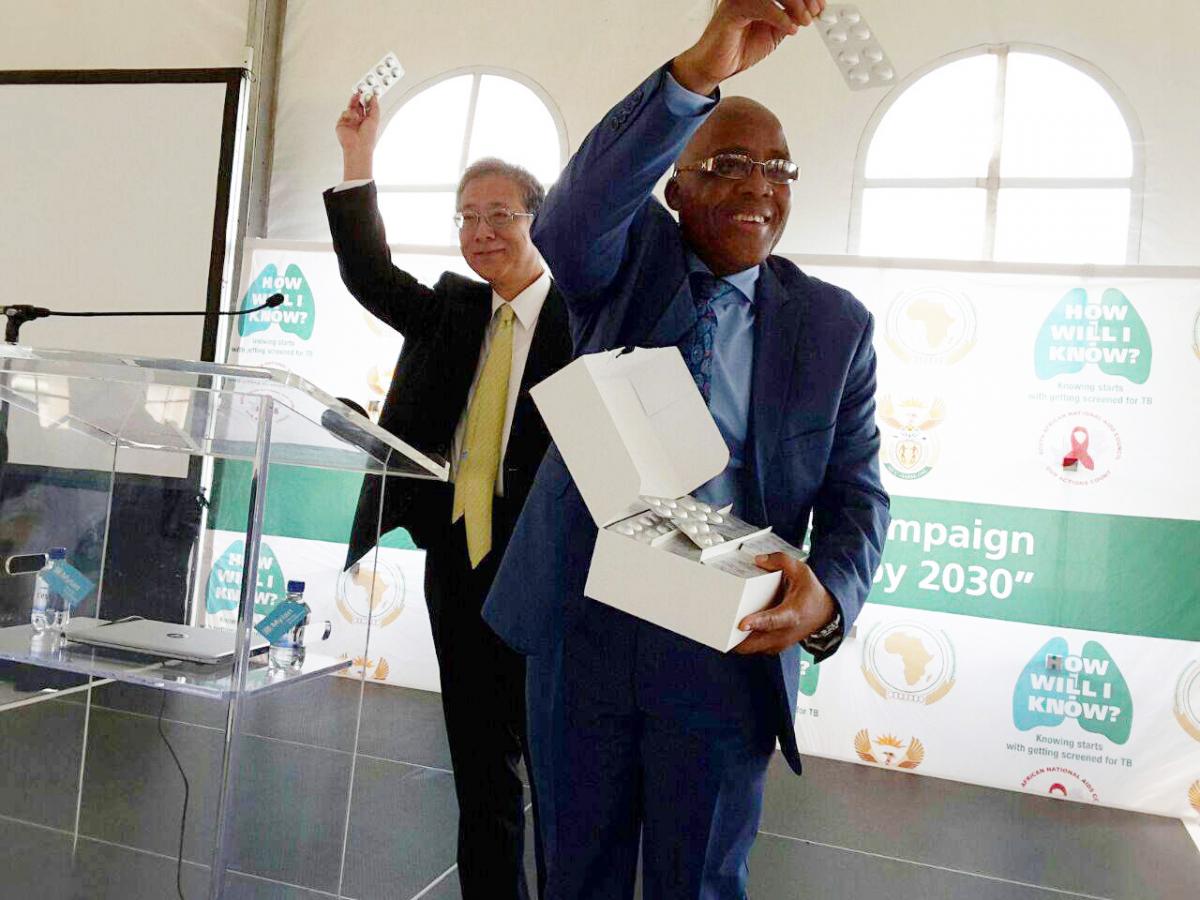 The Delamanid Clinical Access Programme will research new drugs to be used to treat Multidrug-Resistant Tuberculosis (MDR-TB) and manage and cure TB in South Africa.
Minister of Health Dr Aaron Motsoaledi unveiled the programme at Sizwe Tropical Disease Hospital in Gauteng recently.
The new drugs' biggest advantage is that they are the least-resisted and much more effective than other TB medicines.
"It is much more tolerable especially among children, HIV co-infected and diabetic patients and these are key patient groups that are usually more difficult to treat successfully."
The European Medicines Agency approved the drug in 2014 for the treatment of adult pulmonary MDR-TB. It has since been distributed to about 45 countries and over
2 100 patients.
Minister Motsoaledi said his department has secured approval from the Medicines Control Council (MCC) to make the drug available initially to 400 patients in Gauteng, KwaZulu-Natal, North West and Western Cape as part of a research project.
TB is curable
Dr Motsoaledi said TB is the biggest killer of all the infectious diseases.
"TB is curable, especially if it is sensitive to drugs and detected early.
However, we are also witnessing a disturbing increase in drug-resistant TB."
He said drug resistant TB is on the rise and being transmitted amongst people who have never had TB, meaning that DR-TB is being acquired through primary infection.
"Not only is DR-TB difficult to treat, with diminished chances for successful treatment, it is also very expensive. Officials in the National Department of Health estimate that while it costs about R400 to treat a drug-sensitive TB patient this cost multiples a 1 000 times for MDR-TB and 2 000 times for XDR-TB."
South Africa registers about 13 000 MDR-TB and 1 000 extensively drug-resistant (XDR) TB patients annually. He said several factors contribute to resistance to TB drugs, including late diagnosis, weak adherence to treatment, poor infection control and, most importantly, the unavailability of new drugs.
Bedaquiline works
"The medical response to TB is predominantly reliant on drugs discovered more than 50 years ago. It was only recently that a new TB drug, Bedaquiline, was developed. South Africa rapidly procured the drug, and we currently account for about 60 percent of patients receiving the drug globally."
"Already, preliminary data shows better outcomes among the cohort of patients receiving this drug, with treatment success exceeding 70 percent, compared to about 50 percent among those still receiving the standard drug regimen."
Dr Motsoaledi said the programme was a partnership between the Department of Health, Otsuka and Right to Care. Otsuka, sa Japanese company, is making the drug available free.
People affected most by the TB pandemic are miners, mining communities and their families, correctional facilities, deep outlying rural areas, farming communities and their schools, peri-mining communities and correctional services as well as early learning centres.
Dr Motsoaledi said he hopes that the patients at Sizwe and other hospitals around the country will benefit from the programme as well as the other initiatives government is implementing.