Get out of a toxic relationship while you still can, is the advice of a woman who received a life sentence for having her violent husband killed.
Holding on to a toxic marriage landed a woman in jail for life.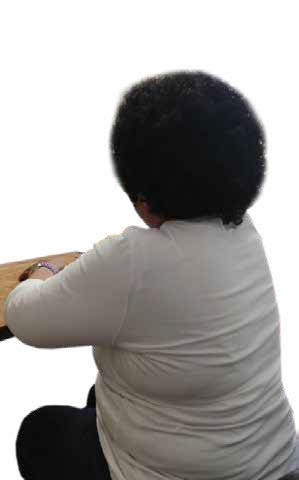 Eunice* (57), who asked that her real name not to be used, said she hired people to kill her husband about 15 years ago, because she could no longer endure the abuse.
She said her husband used to abuse her physically, sexually and emotionally.
"He used to hit me and I would call the police. They would tell me to open a case but I was too scared to do so. I once tried to fight back but he beat me to a pulp," she said.
"Sometimes I would find evidence in the car that indicated he was cheating. All these things were torturing me. I just felt that my life was at stake," she said.
"He involved our children in a lot of things that were not right and I was worried that one day my children would be abused or killed because of his reckless behaviour," she said.
In an effort to save their marriage, Eunice said they both tried a number of ways to resolve issues and to get him to stop abusing her but nothing seemed to work.
She said they consulted professionals, church leaders and involved both their families, but the abuse continued.
"When we consulted other people, he would admit that he was doing all those things but would ask for another chance to fix things. However, he never stopped abusing me," she said.
They were married for 11 years and for the last six years she was abused. She said most of their problems started when they got better jobs and more money.
"I tried to divorce him. He would ask our families to convince me otherwise. Our church also does not condone divorce. So I stayed," she said.
"There was a time when I left him and went to stay with my mother; the plan was to never go back. I was pregnant with my last born child at the time. Not willing to let me go, he too moved into my mother's house. We stayed there for two years until my mother said we should go back to our house because he had changed," she said.
However, the abuse continued behind the closed doors of their home until one day, Eunice snapped. The killing of her abuser ended the pain she had endured at this hands, but unleashed another kind of pain that will never go away – the pain of incarceration and not being able to be with her children.
"If you see that you can no longer be with someone or they are abusing you, do not feel sorry for them, do not be embarrassed, and do not fear the unknown, just leave," she said.