From the Union Buildings

A nation that does not revere its women and children is a nation that does not love itself.
The scourge of violence against women and children that has gripped our country must make us look deep into our souls and the values that drive our behaviour.
We come from a violent past, inflicted on us by a brutal, security-driven political sys-tem, but that does not make us a violent people at our core.
We are a nation bound together by the values of Ubuntu that dictate, among others, that we must respect women and protect our children.
Violence and abuse against women and children has no place in our society.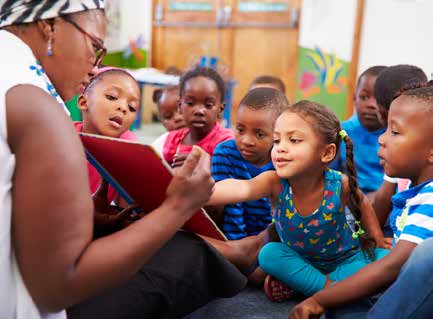 This month marks the start of the 16 Days of Activism for No Violence Against Women and Children campaign, which takes place from  25 November to 10 December.
The main objective of this campaign is for all South Africans to be active participants in  stopping violent behaviour. This campaign is a high point in our 365-days-a-year effort to ride our society of victimisation of women and children.
We must all declare as citizens and members of families and communities that enough is enough.
Women have the right to be free of fear and abuse. Women have the right to safety, security, health, dignity and the integrity of their bodies.
This is not a nice-to-have. This is what our Constitution demands and what the law enforces.
It deeply saddens me that a number of women in our country have not had the opportunity to enjoy all the rights in the Constitution because they are abused.
Violence perpetrated against women is an offence against the founding values of the supreme law of the Republic, our Constitution.
When a woman suffers at the hand of a man, we should all spring into action to stop the violence, report perpetrators to the police, to community organisations, to employers and anyone able to intervene, and to offer victims and survivors the support they need.
Men must respect, honour and support women and this respect must be inculcated while males are still in their boyhood. We must intensify the campaign against gender-based violence.
Our liberation struggle was not just about ending national political oppression but also about ending oppression against women.
The liberation of women demands that those who are a source of life – women - are also freed from sexist and oppressive language that is packaged as truth or ancient wisdom.
The National Development Plan aspires to create a society where women can walk freely in the streets and children can play safely outside.
Government is working hard to end the scourge of violence on women and children.
 The Integrated Plan of Action to fight Gender Based Violence 2013-2018, for instance, aims to transform attitudes, practices and behaviours.
 It aims to ensure better access to support services for women and children at risk and provide long-term care, support and empowerment services for survivors of gender-based violence.
 As part of a broader campaign to empower adolescent girls and young women, the "She Conquers" campaign works to reduce new HIV infections, teenage pregnancy, school dropout rates, and sexual and gender-based violence.
 I have deep respect for the women of our country and I recently listened to their mov-ing testimony of abuse and inspiring outline of solutions at our first Presidential Sum-mit on Gender-based Violence and Femicide. The Summit was a gathering of, among others, traditional leadership, the artistic sector and other civil society groups. The Summit addressed the scourge of gender-based violence and femicide.
We must work together to tackle all crimes against women and children. Men in particular must take it upon themselves to rid our society of violence.
The struggle against gender-based violence cannot be left to government alone or to the public representatives.
 It must be embraced by all South Africans – men, in particular, to ensure that we act decisively to end it.
If you are in an abusive relationship, speak out; if you are a perpetrator of violence, stop it and seek help; if you know someone who is being abused, report the crime.
Government calls on those aware of any crimes against children to contact the toll- free Childline on 0800 055 555 or Crime Stop on 086 0010111.
If you are a woman in distress or if you are in distress, the GBV Command Centre's toll-free number is 0800 428 428 or (0800 GBV GBV).
It begins with you and me.Let us rise against abuse.