A group of unemployed people – all living with disabilities in Kuruman in the Northern Cape – have been given a chance to better their lives by Assmang Black Rock Mine Operations. 
Forty men and women with matric were selected to be part of a learnership programme offered by the mine, which operates in the area. Administered by the EduPower Skills Academy, the 12-month learnership prepares beneficiaries in data management, customer care training and live campaigns. Assmang Black Rock Mine Operations says it plans to offer full-time employment to the learners on completion of the programme.
Among the beneficiaries is Victor Tshekedi (38) who has a lower leg deformity and uses crutches. Tshekedi says he has never been employed, despite numerous attempts to secure a job, because job opportunities in the area are scarce. This is especially true for people living with disabilities.
He heard about the learnership from a friend and is grateful for the opportunity to learn new skills. "This will open opportunities for me to get employment," he says.
With 3 November to 3 December being Disability Rights Awareness Month, Tshekedi says disabilities do not define a person. "Don't wait for things to happen, make them happen."
Another beneficiary, Refilwe Matshoanen (24), is unable to use her left hand, which was burnt when she was seven months old.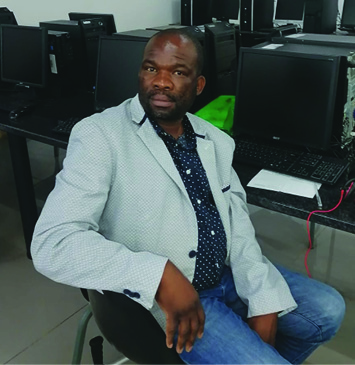 Despite having a N5 in Office Management studies, Matshoanen has battled to find a job. She is hopeful that the programme will boost her self-esteem after having numerous job applications turned down. "Even if you have a physical disability, your mind is not disabled. It is not an illness and you can succeed. Be there for other people with disabilities and further your studies," she says.
Once she completes her learnership, she wants to find a stable job and is prepared to relocate to a bigger town.
Sean Sharp, EduPower Skills Academy's Executive Head of Sales, says they realise that many people battle to accept their disability and hope that by including them in this empowerment programme, they will feel more accepted.
All other candidates interested in the learnership can apply through the Edupower website throughout the year.
For more information visit www.edupower.co.za/careers/