If you are parenting an adopted child that is a survivor of gender-based violence (GBV) it is important for you and the child to get psychological counselling.
This is according to Keabetsoe Sekoboto the Executive Director and Adoption Social Worker for Setshabelo Family and Child Services, based in Botshabelo in the Free State.
"We recommend families, mostly adoptive families to be trauma-informed so that they provide care that is responsive to the needs of their children but also facilitates a sense of safety, belonging, and healing.
"Counselling prepares the parents to be on the same page when a child has disruptive behaviour or has certain emotional reactions as a result of trauma associated with GBV. Keeping in mind that adopted children also have unique needs in terms of giving and receiving affection," said Sekoboto.
Setshabelo Family and Child Services is the first black-owned adoption agency in South Africa. It also has community programmes that assist survivors of GBV. It recently received R300 000 from the National Development Agency to provide victim empowerment services at two police stations within Botshabelo.
The Department of Social Development in the Free State also assisted Setshabelo Family and Child Services with R262 000 in the  2021/2022 financial year and R282 000 for the current financial year of 2022/2023.
The funding was used to implement victim empowerment programmes at two police stations in Botshabelo.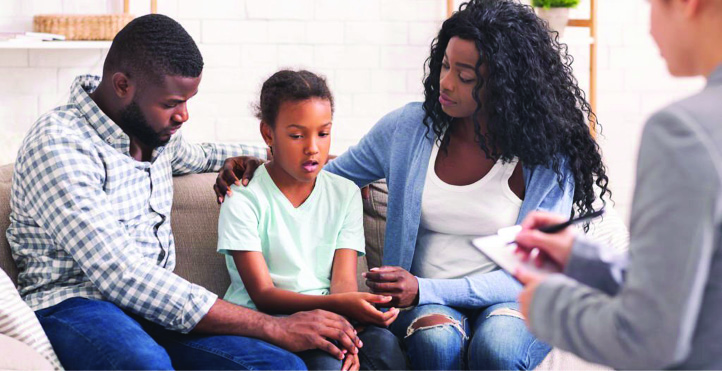 Sekoboto added that counselling helps child survivors to heal, learn to trust again and have secure attachment with adult figures.
"Counselling helps curb the negative effects of Adverse Childhood Experiences (ACE). ACEs are traumatic events that occur in childhood. ACEs can include violence, abuse, and growing up in a family with mental health or substance use problems."
According to Sekoboto, toxic stress from ACEs can change brain development and affect how the body responds to stress. ACEs are linked to chronic health problems, mental illness, and substance misuse in adulthood.
Healthy families
She added that a healthy and resilient family is a basic unit where children get their primary sense of safety, security and belonging for them to thrive.
"Adoption is unique and is unlike many other life situations families face. The process in itself can be overwhelming for adoptive parents and adopted children. It is even more challenging for a family if the child is a survivor of GBV."
Sekoboto said GBV can leave a child scarred forever if trauma counselling/therapy is not provided.
"Families can only heal their children from their wounds if they have healed and are aware of the trauma a child experienced. That means it's important to have a counsellor working with the family through those experiences."
She added that pre-adoption counselling, specifically about trauma, can prepare prospective adoptive parents for the effects that trauma might have on the adopted child.
Keeping adoption a secret
Sekoboto advised families not to keep the adoption a secret to ensure that the adopted child is well integrated into the family system.
"Parents should communicate with their families about the adoption even before the child is placed in their care.
"Once the child is part of the family, we encourage families to have a regular, positive conversation about adoption, using beautiful narratives to demonstrate the beauty of adoption."
She said parents should use adoption as an opportunity to create a new family history and a family tree of which a child forms part of.
"It is important to reassure a safe space for children who were affected by ACEs and a family tree is one of the activities that can be used
for that purpose," said Sekoboto.
Did you know?
Setshabelo Family and Child Services have an open-door policy for survivors of GBV who are walk-ins.
The organisation also has a 24-hour phone line, 051 531 9001.
Survivors of GBV can also access the services of Setshabelo Family and Child Services through the SAPS referrals system
Setshabelo Family and Child Services assist survivors with social worker's intervention if needed, trauma counselling, debriefing, and screening for social worker's report.
As we commemorate the 16 Days of Activism for No Violence Against Women and Children, it's important for victims to know where they can get help.
Call the GBV Command Centre at 0800 428 428, send a 'Please Call Me' to *120*7867# or SMS 'help' to 31531. A Skype Line is also available for members of the deaf community (add 'Helpme GBV' to your Skype contacts).
For more information about Setshabelo Family and Child Services 051 531 9001 info@sasfcs.org.za