Written by Priscilla Khumalo
Government has pledged R32 million to help farmers affected by drought. The Industrial Development Corporation (IDC) has made available soft loans as emergency funding towards working capital, infrastructure and a small portion for carry-over debt for the commercial sector.
A soft loan is a loan with a below-market rate of interest. Giving an update on the status of drought relief support to the agricultural sector, Agriculture, Forestry and Fisheries Minister Senzeni Zokwana said the funding had already been approved.
"The IDC will consider financial assistance to its existing clients that apply for drought relief support while for non-IDC clients lending will not be made available directly to the end-beneficiary but rather through National Credit Act-compliant intermediaries like Land Bank and AgriBusiness," Minister Zokwana explained. The Minister said that the loan agreement would be entered into by the IDC and the relevant intermediary.
"These intermediaries will have to apply to the IDC on a case-by-case basis and a due diligence will be applicable."
Minister Zokwana said the department had given provinces 20 per cent - or R226 million in total - of the Letsema grant, initially aimed at boosting food security but which was not going to be used in the immediate future because of the ongoing drought.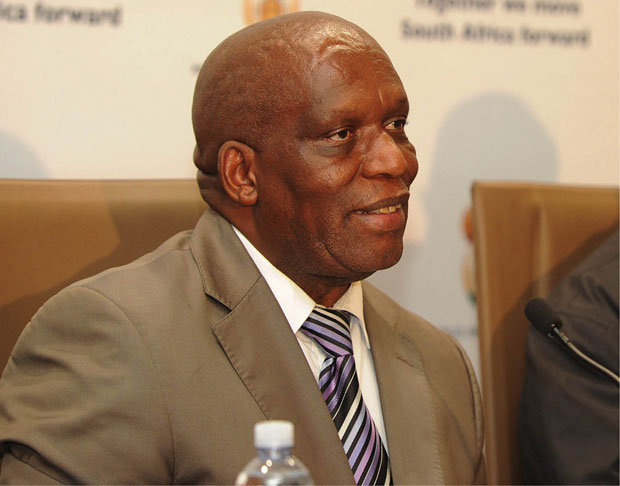 Provinces that have applied for and received approval include KwaZulu-Natal, Free State, North West, Limpopo, Gauteng, Mpumalanga and Northern Cape. The Eastern Cape has applied, while Western Cape has not yet reprioritised, the Minister said.
In Limpopo, an additional amount of R51 million has been set aside, with R20 million going towards the procurement of fodder to assist smallholder and subsistence farmers, while R31 million will be spent on water for livestock.
The Free State has allocated R10.692 million and R29 million from its Equitable Share and Comprehensive Agricultural Support Programme budget to assist subsistence, smallholder and commercial farmers.
The Gauteng province has to date spent money on animal feed, water infrastructure, phosphate licks and de-silting of earth dams.
Funding has also been approved in the Northern Cape and has already assisted 257 farmers and helped in the distribution of 2 500 tons of fodder during October and November.
The North West has made available R25 million for drought relief. As at 18 January, 2016, 57 010 bags had been distributed and 10 228 farmers had received assistance.
An amount of R114 million was allocated in Mpumalanga for procurement of input supply for livestock, water harvesting, aggressive de-worming of livestock and borehole drilling, amongst others.
Meanwhile, Minister Zokwana met with MECs responsible for agriculture to take stock of the current drought and discuss the ongoing relief support provided to affected farmers and livestock owners.
Rural Development and Land Reform Minister Gugile Nkwinti also joined the meeting, which allowed principals to engage on plans and solutions they can employ from now on.
Minister Zokwana acknowledged that there was a clear picture of the negative impact of drought on crop production, livestock, agro-processing and agriculture infrastructure, as well as food security in all affected provinces.
He highlighted that the department's priority was developing and implementing a climate change adaptation plan and programmes for the sector.
"We will give more support to Climate Smart Agriculture in terms of conservation agriculture," he said.